The W EYExperience
Design, eCommerce, Wordpress
Hover me
#255367
W Optics believe in offering tailored vision care services to cater to the specific needs of customers, making each customer's visit distinct and exclusive.
As consumers are spending more time online and making their decisions based on research, W Optics wish to revamp its website design to further improve its customer experience online. We explore how we can better engage customers with more engaging content, and showcase how W Optics can meet different vision care needs.
With emerging new web design trends that define the way how websites look, we re-look into how we can create a greater perceived value to the brand, and why W Optics is the preferred choice for your eye health needs regardless of age.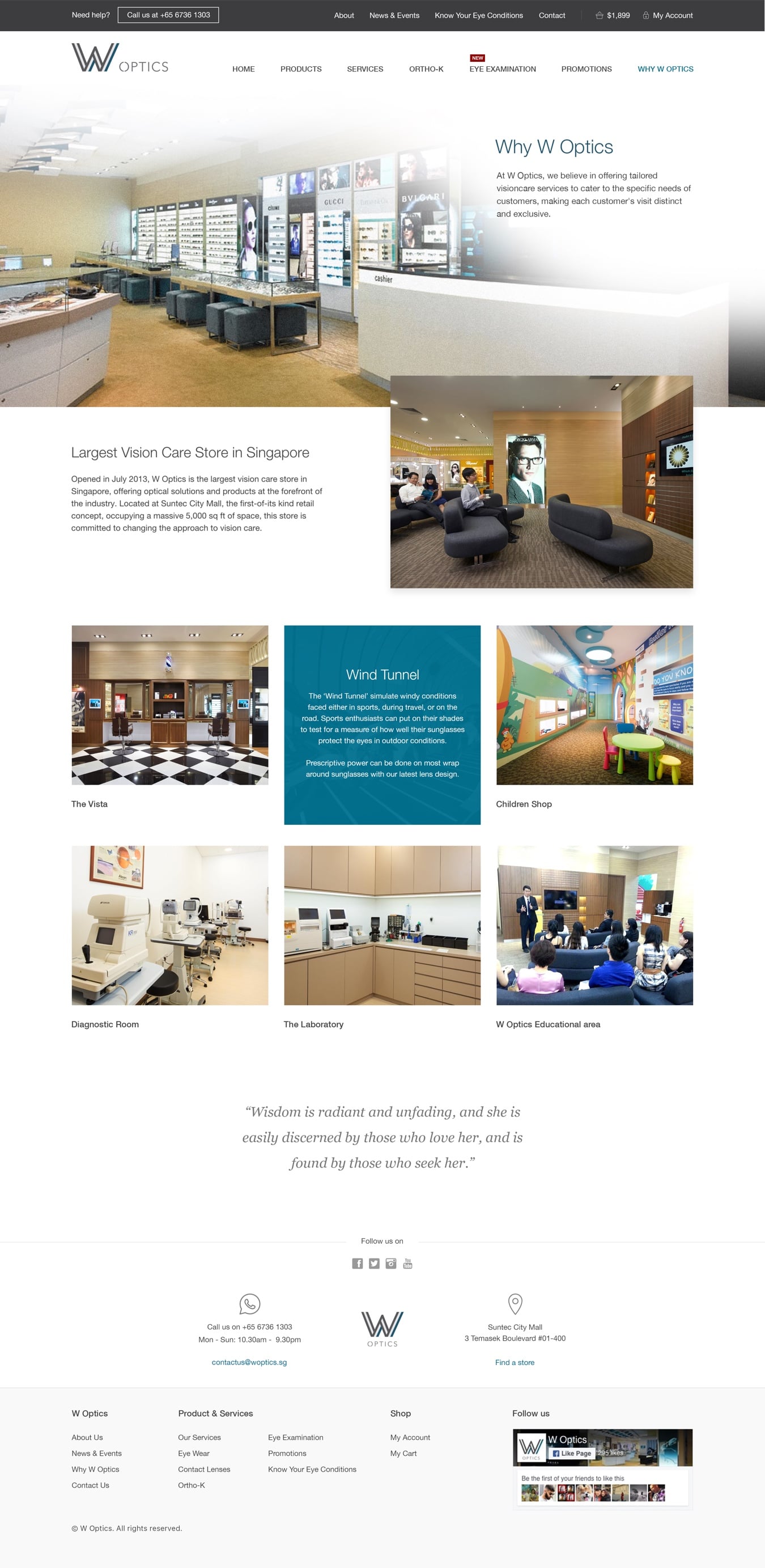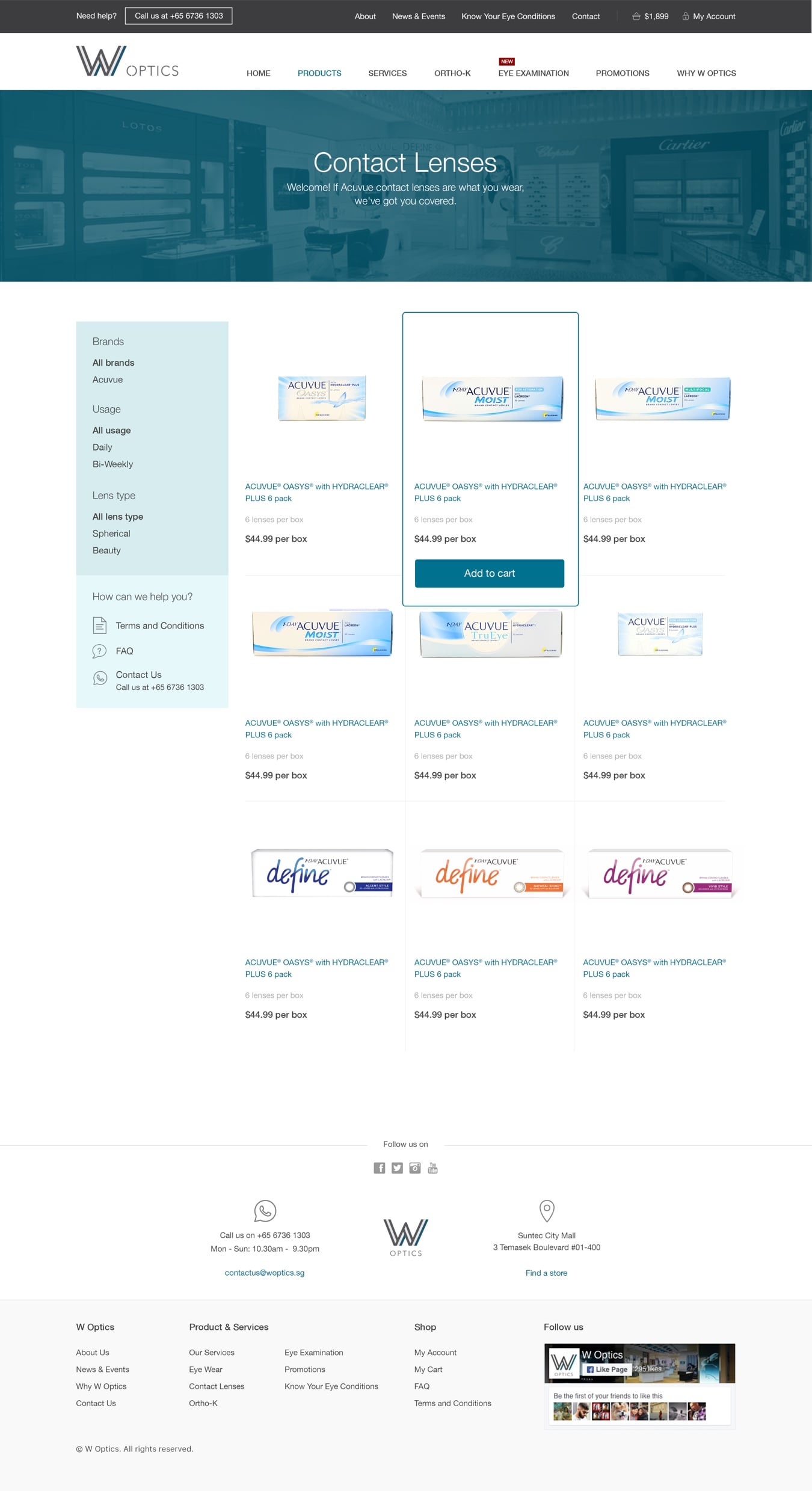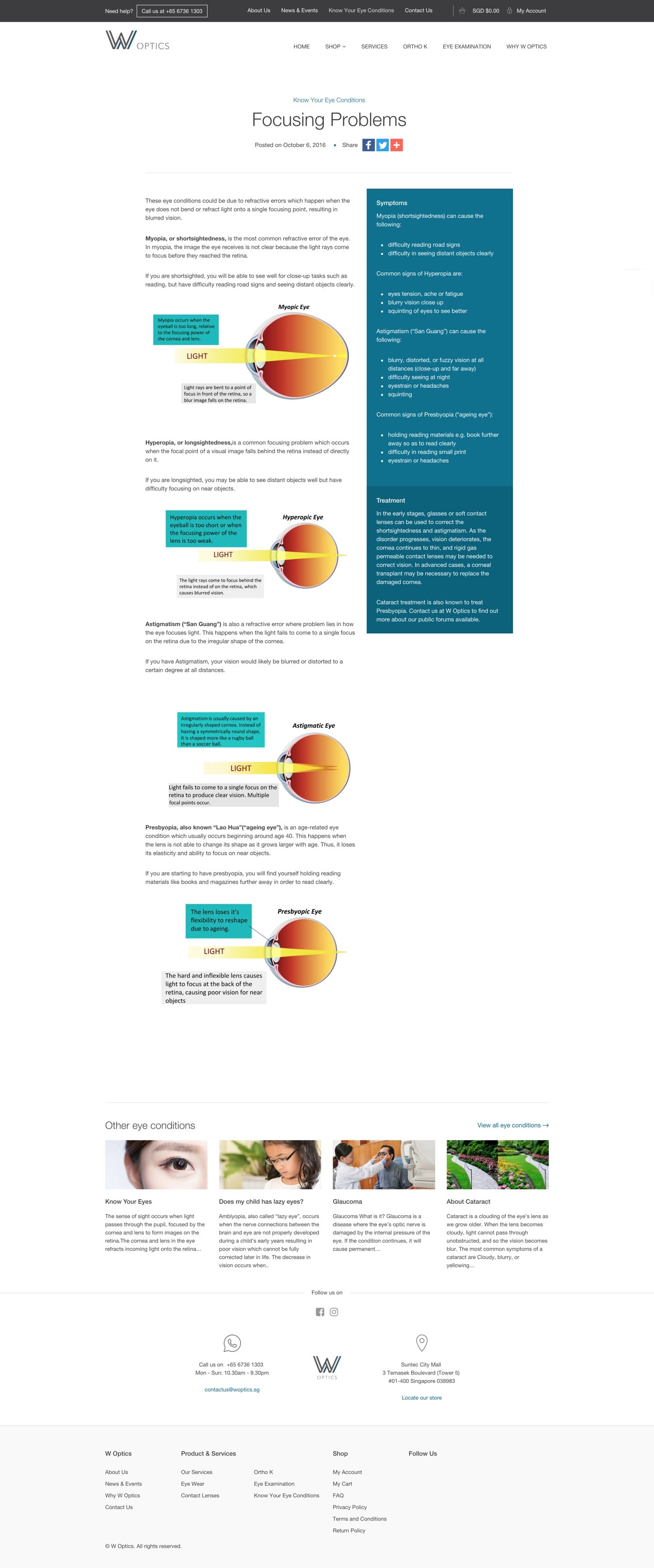 Our team delivered
To bring convenience to customer, we introduced an eCommerce shop so contact lens wearers can conveniently purchase them online and have them delivered hassle-free.
Customers can also book a personal appointment online, or better understand about the benefits of Comprehensive Eye Examination and Ortho-K (Orthokeratology) before making a decision.
We included engaging content to give customers the assurance and ease of mind that W Optics has the latest eyecare technologies, a relaxing ambience instore, and a team of pleasant and knowledgeable staff to care for their vision at any stages in life.