We Craft Experiences
We are a team of creators, thinkers and dreamers. We explore and experiment with curiosity, using our competencies to create meaningful solutions for you.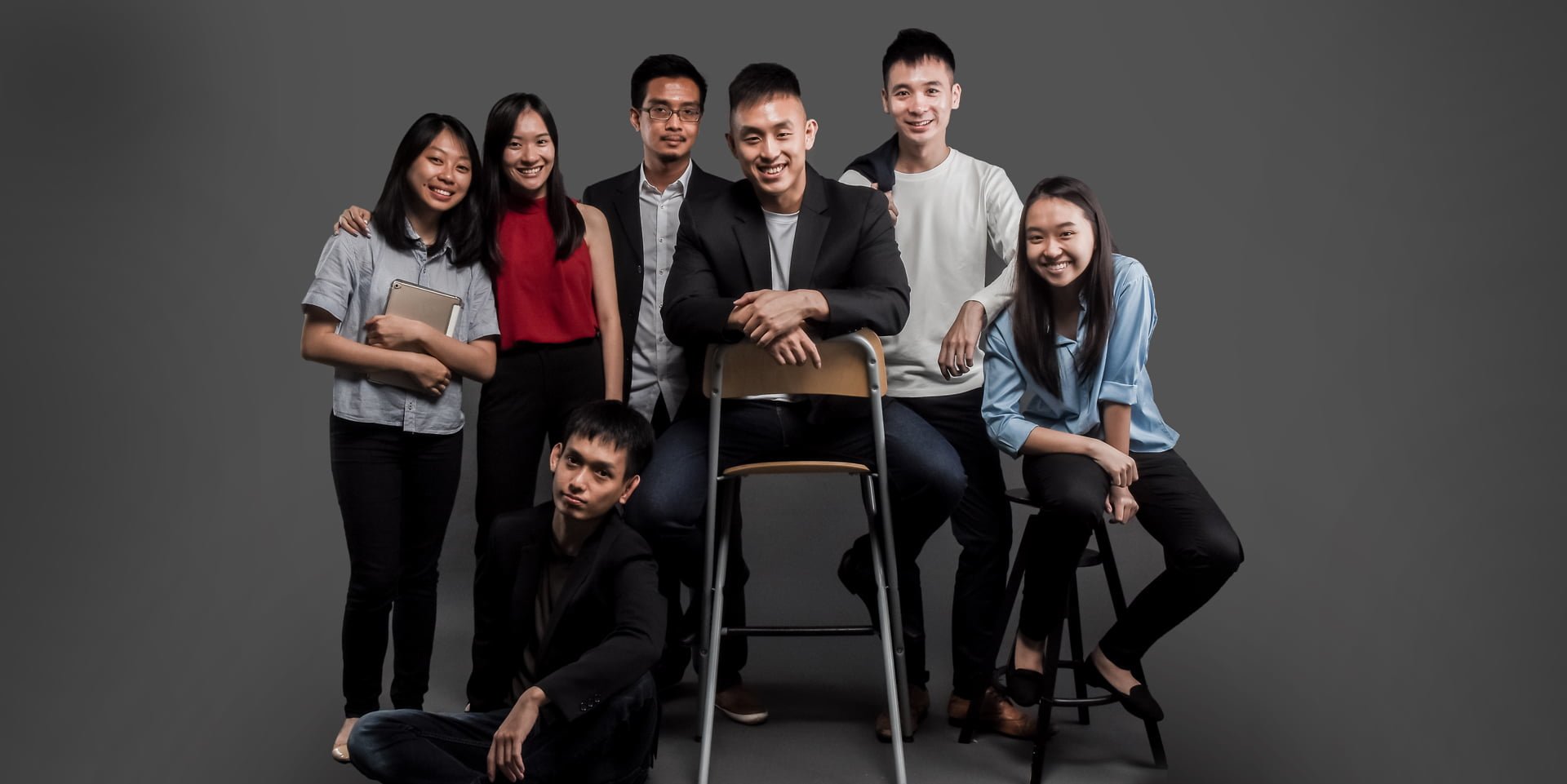 OUR TEAM
Our Strategists Illuminate Possibilities, Our Designers
Create Work That Influences Audiences, And Our
Developers Turn Inspiration Into Reality.
Jayden Ooi
CO-FOUNDER, CEO
Ivan Chong
CO-FOUNDER, CTO
Summer Ooi
CUSTOMER SUCCESS
Mohd. Latiff
DIGITAL MARKETING
Agung Putra
PROJECT MANAGER
How We Got Started
Never give up. In 2014, NUS School Of Computing Alumnus, Jayden Ooi (CEO) and Ivan Chong (CTO) won the prestigious Startup@Singapore competition with a startup they founded in 2012. Unfortunately, their startup failed in late 2014.
Through a chance encounter, Jayden took up a random gig to strategise the online business for a F&B business. Unexpectedly, with his breadth of knowledge in eCommerce, he assisted them to overcome business challenges and rise to the very top of their industry with a 7 digits yearly turnover.
Fast forward 3 years. Jayden and Ivan have successfully pivoted their failed startup into AMBIENT, a competent web and software development house that serve both local and overseas clients in Singapore and Malaysia.
To keep up with the ever-changing technology landscape, both founders make frequent trips overseas for research and development of their business, team and product.
We Believe In
Design intelligently
Go the extra mile
Focus on the details
Long term relationships
Exceed expectations
Stay ravenous
We Do Not
Work for free
Work late/weekends
Sacrifice quality for speed/money
"Kong Jiao Wei"
Crazy deadlines
Ego/Bullshit
Accolades and Events
| | | |
| --- | --- | --- |
| 2011 | NUS iCreate Mobility 2011 | Champion |
| 2012 | NUS iCreate Mobility 2012 | Finalist |
| 2012 | YChallenge Business Competition 2012 | Champion |
| 2014 | Startup@Singapore 2014 | Champion |
| 2014 | GlobalTic Technopreneur Forum 2014 | Best CEO |
| 2014 - 2015 | Google Business Group Singapore | Keynote Speaker, Co-Organizer |
| 2016 - 2017 | Singapore Institute Of Retail Studies | Adjunct Lecturer (Jayden) |
| 2017 | Seamless Singapore 2017 | Keynote Speaker |
OUR VISION
Through Our Learnings And Experience With Technology,
We Strive To Help Companies Achieve Great Vision
And Thrive In A Digital Age.

112
GIT commits on an average week
27.2
Average age of our team
125+
Messages on Slack daily
Ivan
Bigger biceps than yours
This error message is only visible to WordPress admins
Error: No posts found.