Healing Hands, Caring Heart
UI Design, Content, Wordpress
Hover me
#68d339
P&L Homeopathy is a private clinic in Singapore, offering high standard of homeopathic treatment.  Treating many medical cases successfully since 1994, customers often come by through word of mouth referrals.
With the rise of technological savvy consumers, consumers nowadays prefer to conduct some online research, before arriving to any purchasing decisions. With the changing demographics, P&L Homeopathy wishes to create an online presence to reach out to prospective customers seeking for homeopathic treatment.
Having a website is the first step ahead, as it's the Hub of having an online presence, for a medical industry. At the same time, we explore the feasibility of conducting SEO and SEM campaigns to interest prospective customers.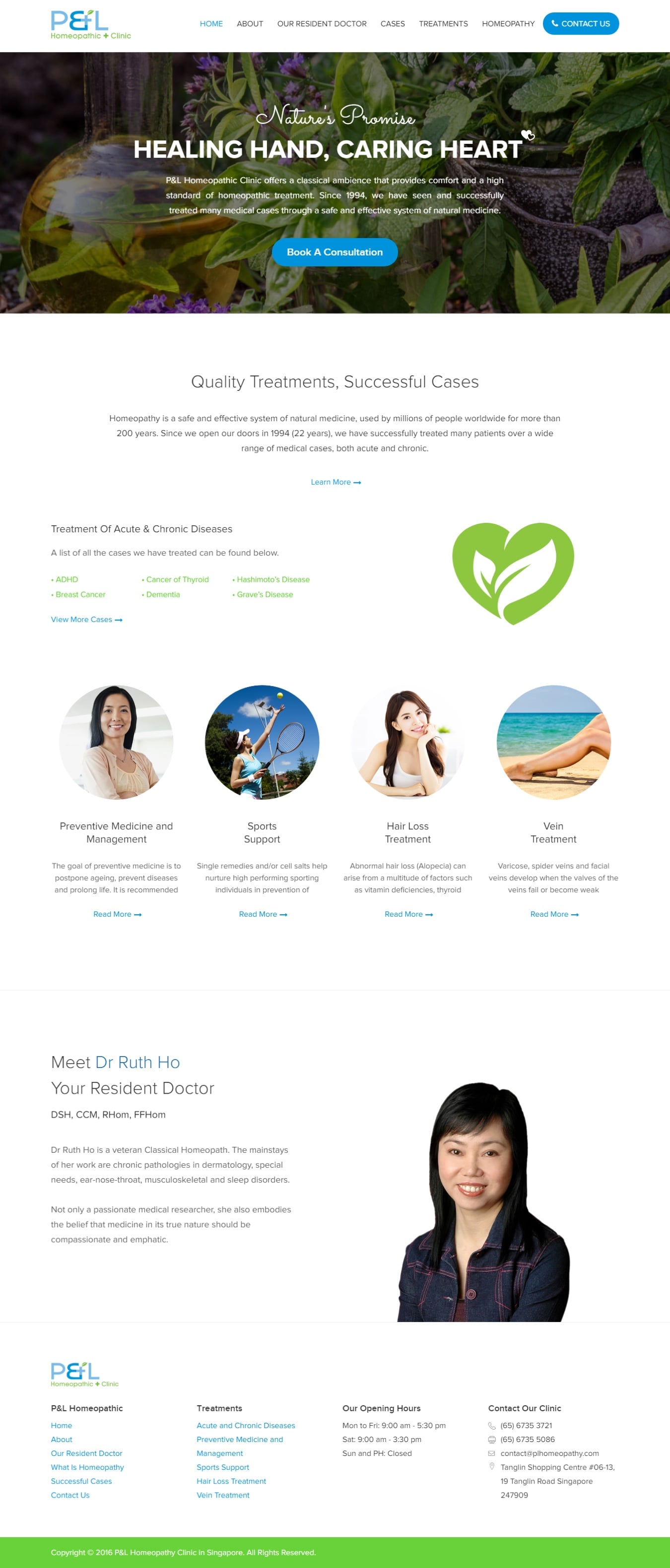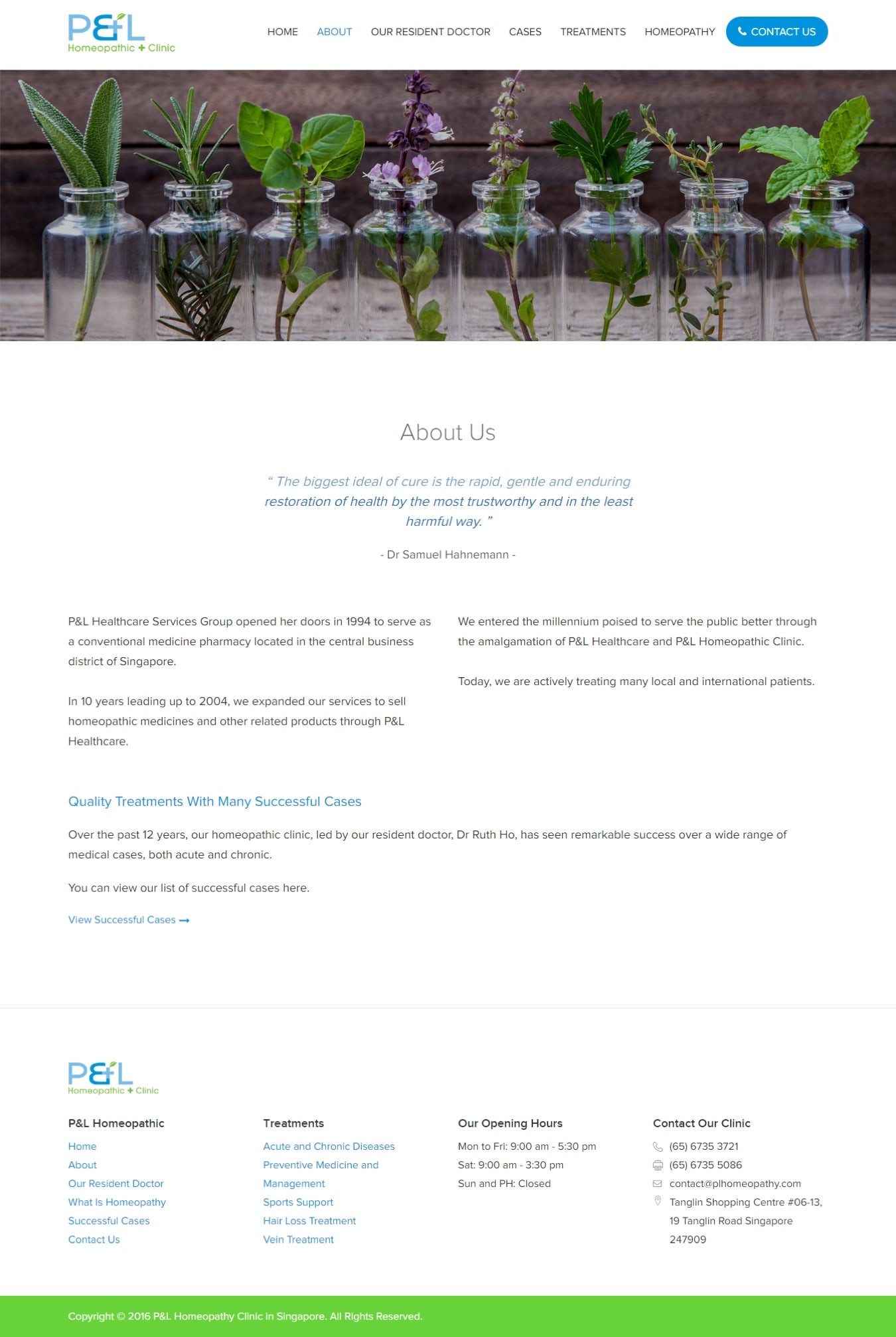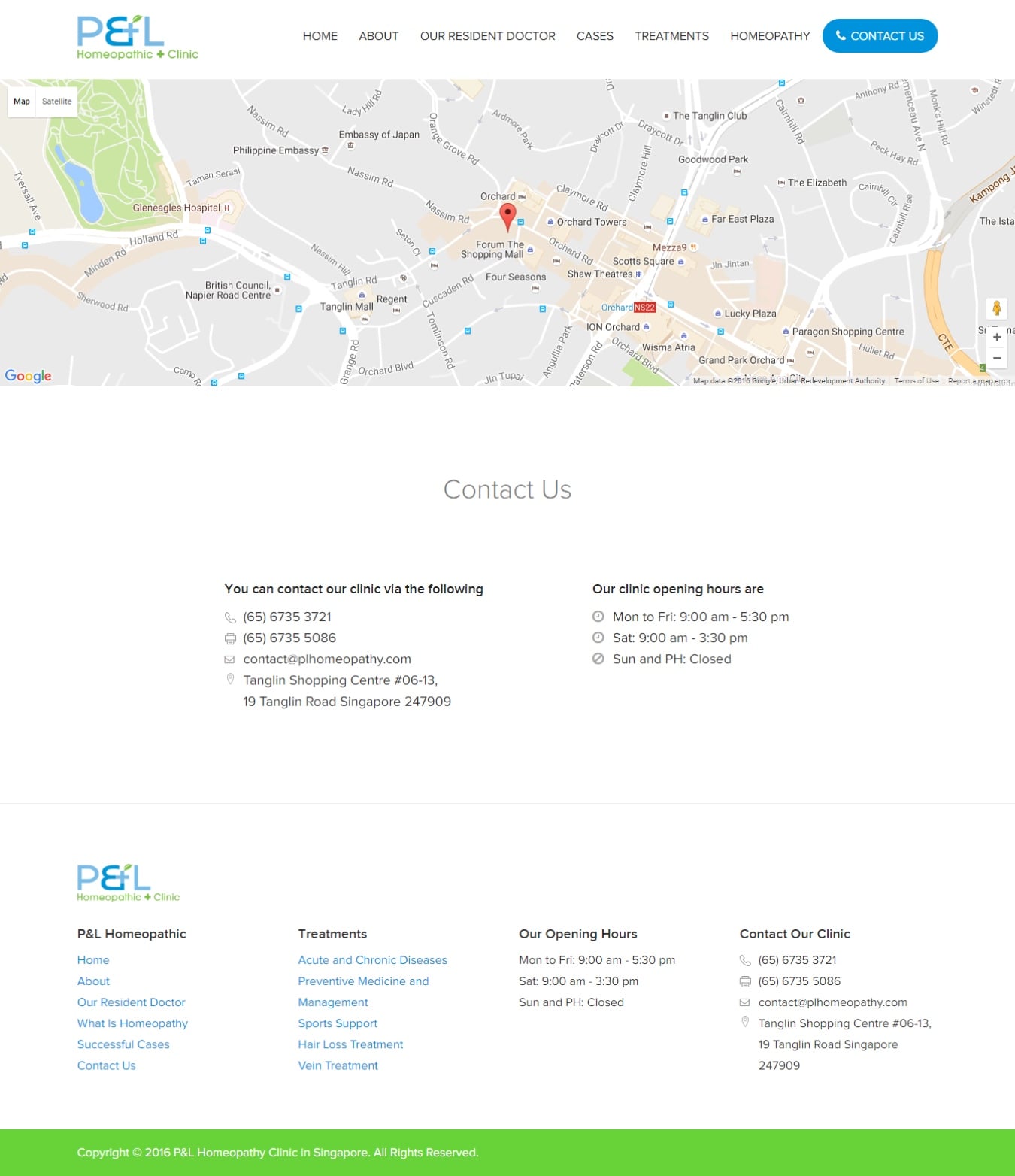 Our team delivered
The P&L Homeopathy website was redesigned with a clean and minimalist look that fits the organic and natural aspect of homeopathic remedies. The harmonious feel of the website gives an assuring and relaxing sense to the brand.
When a user spends more time on a brand, they tend to form a more positive and likable impression. We added engaging content to encourage prospective customers to visit the site for a longer duration. Content such as the doctor's stories and successful cases would help prospective customers make a more informed decision before booking an appointment.
Clear call-to-actions, phone numbers and address make it easy for users to book their appointment. To boost P&L online presence, we conducted SEO and SEM campaigns, bringing the site to the top 5 spots for "Homeopathic Doctor in Singapore" and its related keywords.