Zero Spillage, Max Productivity
UX & UI Design, Content, Frontend Development, ASP.NET
Hover me
#1d2c59
In order to drive higher profitability, manufacturers and OEMs of liquid packaging are looking to shorten production cycles to scale up production throughput. To do so, operators seek to ramp up their machine speed for faster liquid transfer. However, this increases the risk of liquid spillage.
OMRON Vibration Suppression Solution not only add speed, flexibility and reliability to liquid handling, they are also surprisingly easy to adopt. As a global player, OMRON wants to better outreach to manufacturers and OEMs in Southeast Asia who are looking to improve their operational process and increase their competitive edge in today's globalized market.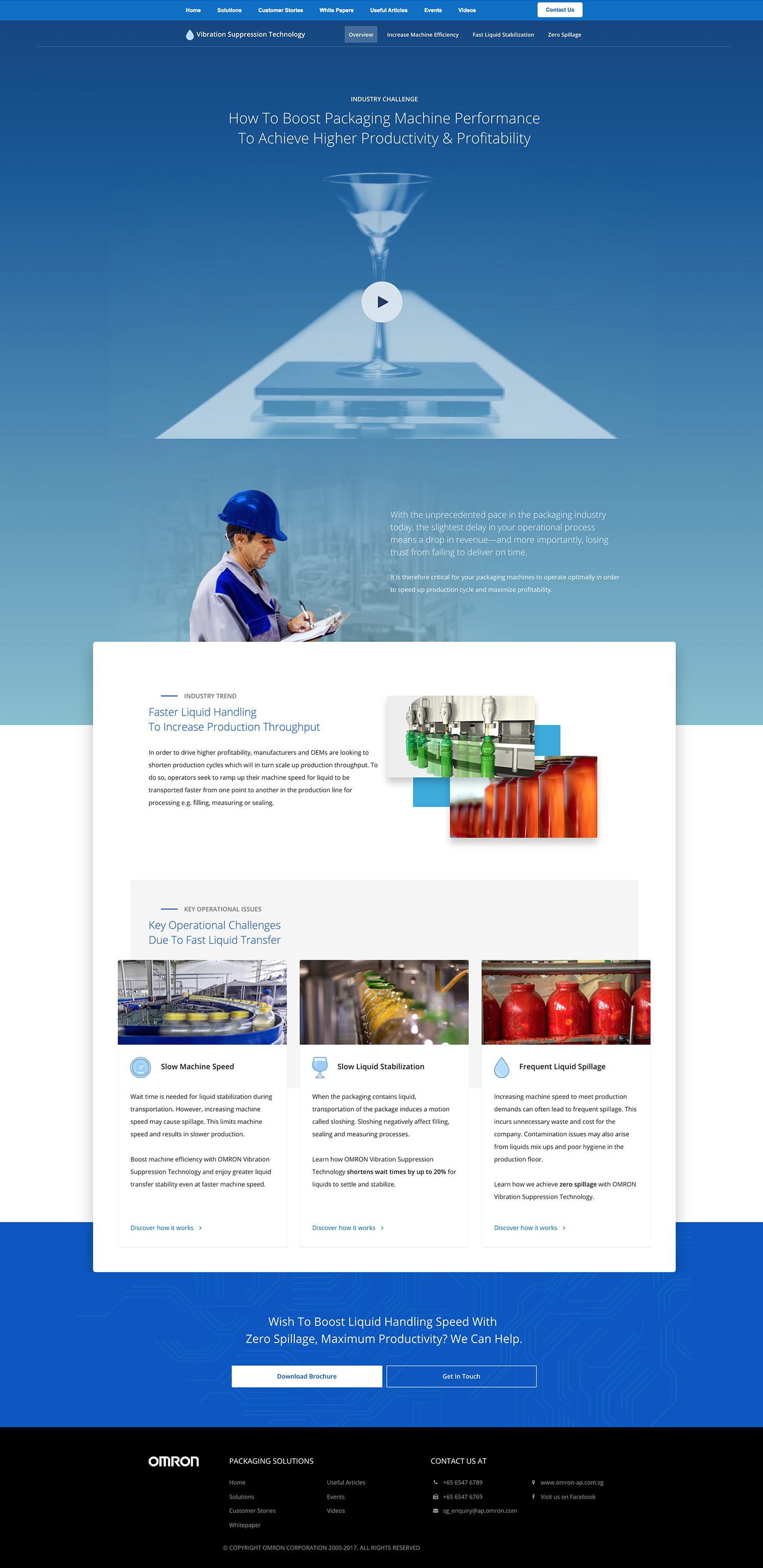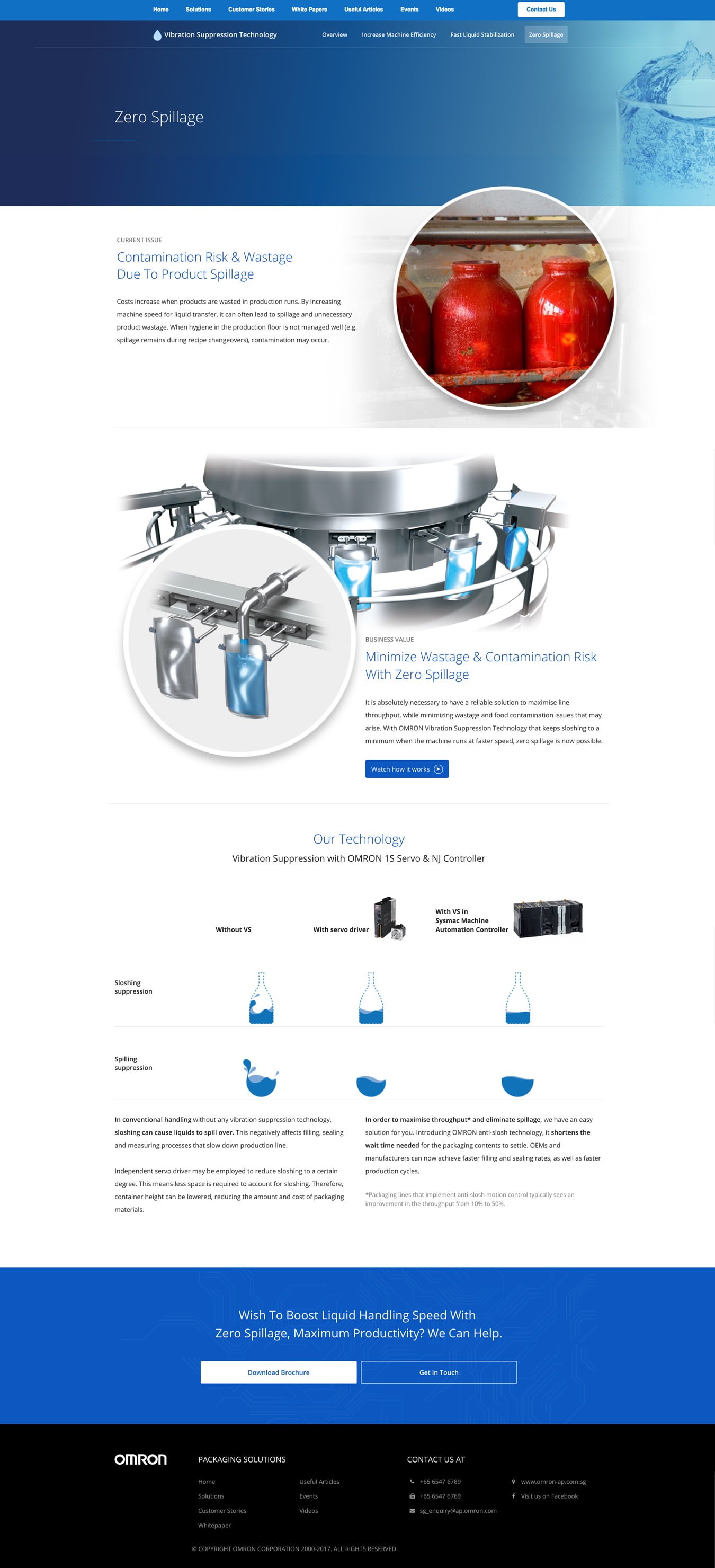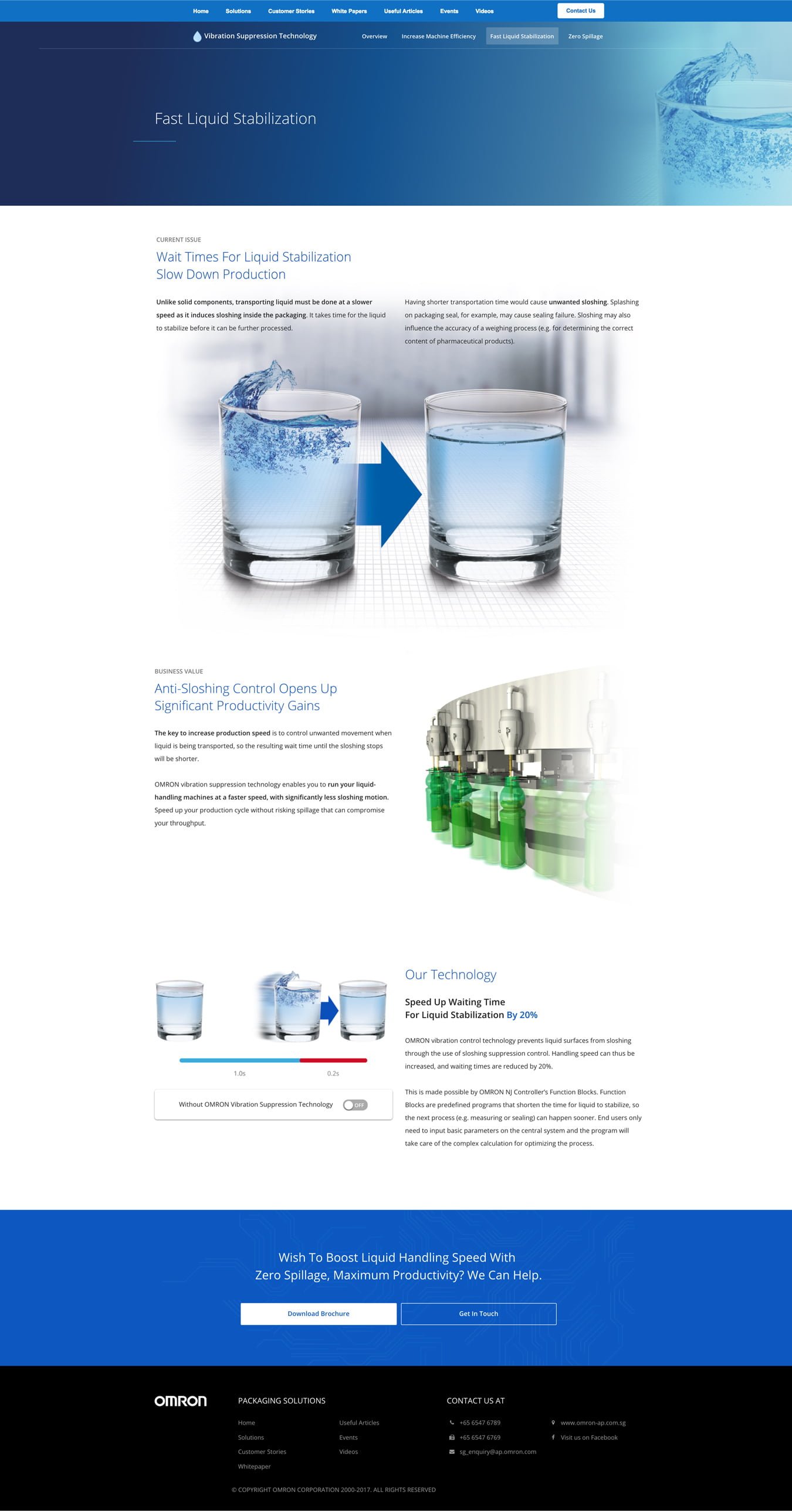 What We Deliver
Without a strong technical background, reading up on product technicalities is not an easy job for a top level or middle level manager to comprehend how it can help them improve their business or transform their operational process.
To bridge the gap between technical market expert and businesses, we conducted extensive research to understand how OMRON solution works and how it fares in the market. Then, we transform these technicalities into easy-to-digest explanation to help top, middle and operational management team better understand how OMRON can address the various challenges they face at the manufacturing plant.
We conceptualise the design of a microsite with clear, attractive Call-To-Actions to encourage potential customers to find out more information or get in touch with OMRON. On backend, we ensure that user details are sent to OMRON dedicated team to ensure a seamless and continuous experience for the customer.
To better outreach to potential customers across various online mediums, we designed marketing collaterals such as Electronic Direct Mail (EDM), Facebook Post and Web Banners, with a consistency in the message we carry.