Minimising CNC Machines Risk
UX Concept, Content, Microsite, ASP.NET
Hover me
#0055c4
It is common to find hundreds of production workers operating on hundreds of CNC machines in a plant. The risks of a human-safety accident occurring could therefore be higher.
OMRON understands that that a single accident can lead to major consequences for any company. Driven by social needs to continuously innovate, OMRON has the right solution in place to create a safer working environment for all, while helping organisations to reduce business risks.
OMRON wants to connect with prospective customers who are in need, or will benefit from this safety solution. To do so, OMRON wants to create a microsite to highlight the key features of OMRON Safety Light Curtain, how this solution can help customers drive greater productivity.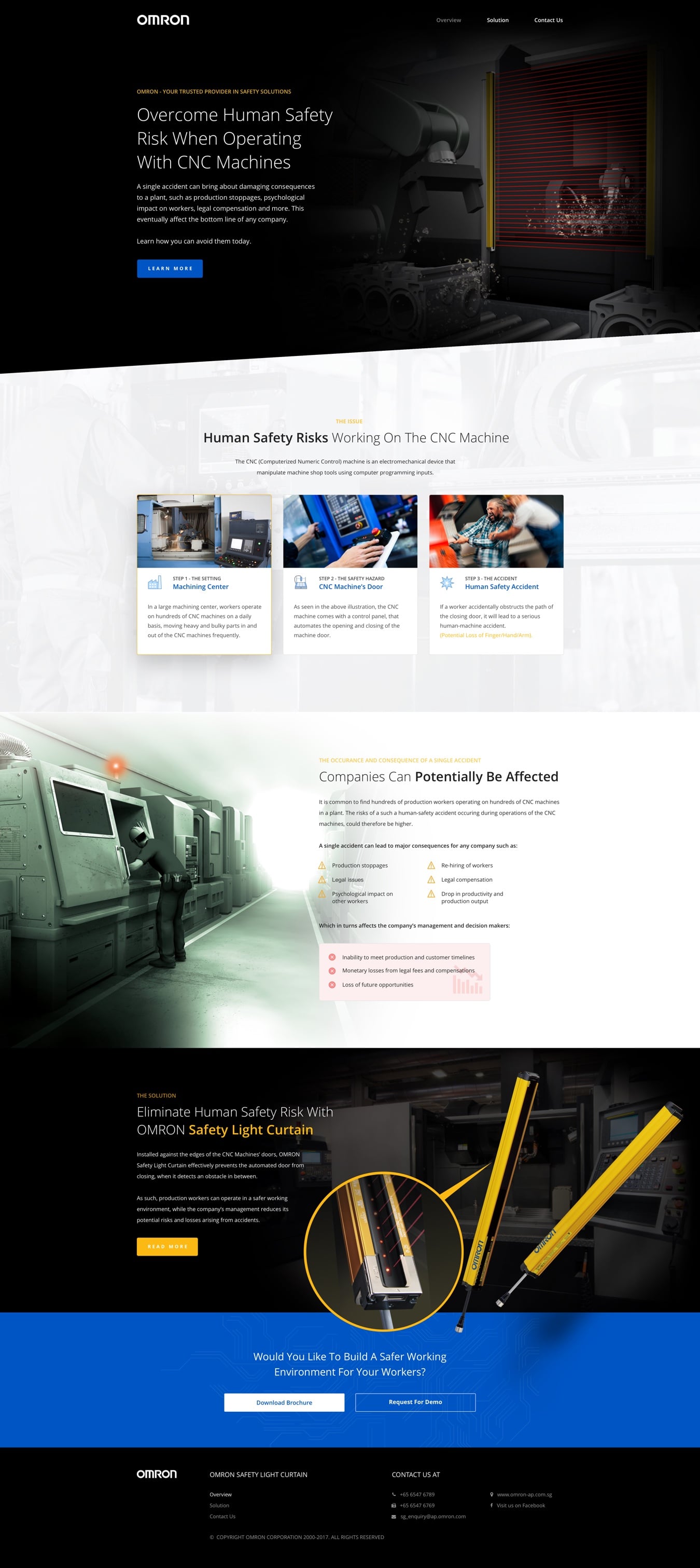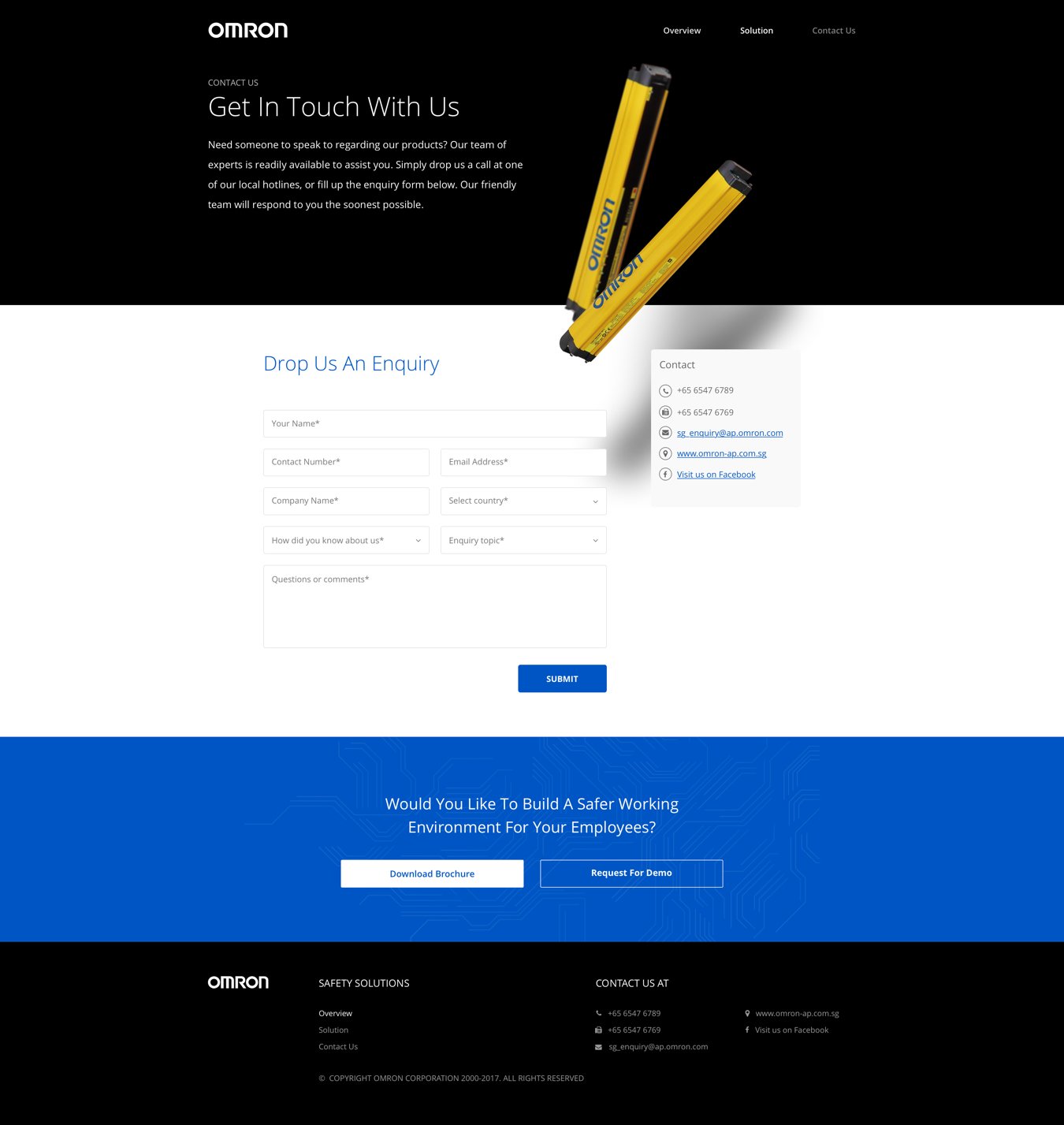 What We Deliver
When conceptualising the site design, we take into consideration of OMRON positioning as an industry leader in manufacturing automation. We want to bring out the look and feel of a quality, world-class solution.
As this is a technical solution, we take extra care to present the content in a clear, concise manner, without too heavy technicalities for the non-technical audience.
Our first step is to address the potential risks that many customers are facing, without a good safety solution in place. Then, we further address the concerns of key decision makers.
Following, we highlighted the key features of how this solution works. This serves to address concerns from technical specialists who may possibly be a key decision maker.
To encourage prospective customers to take an action, we designed attractive clear call-to-action buttons to capture user's attention, allowing them to navigate with ease to find out more about the solution.