Play To Your Potential
UI Design, Wordpress, Custom Web App
Hover me
#cc6633
G77+ is one unique concept guitar store that celebrates one to come down to chat about music and play simply any guitar that catches your eye. The experience of trying out a possible acquisition should be just like visiting an old friend's place.
G77+ also believes that a guitarist should take time to try out different guitars till he or she founds the right one. With a unique identity, it wants to communicate its beliefs and artistic direction in their brand new website, as well as explore the possibility of giving ample space and imagination for guitarists to customise their perfect instrument.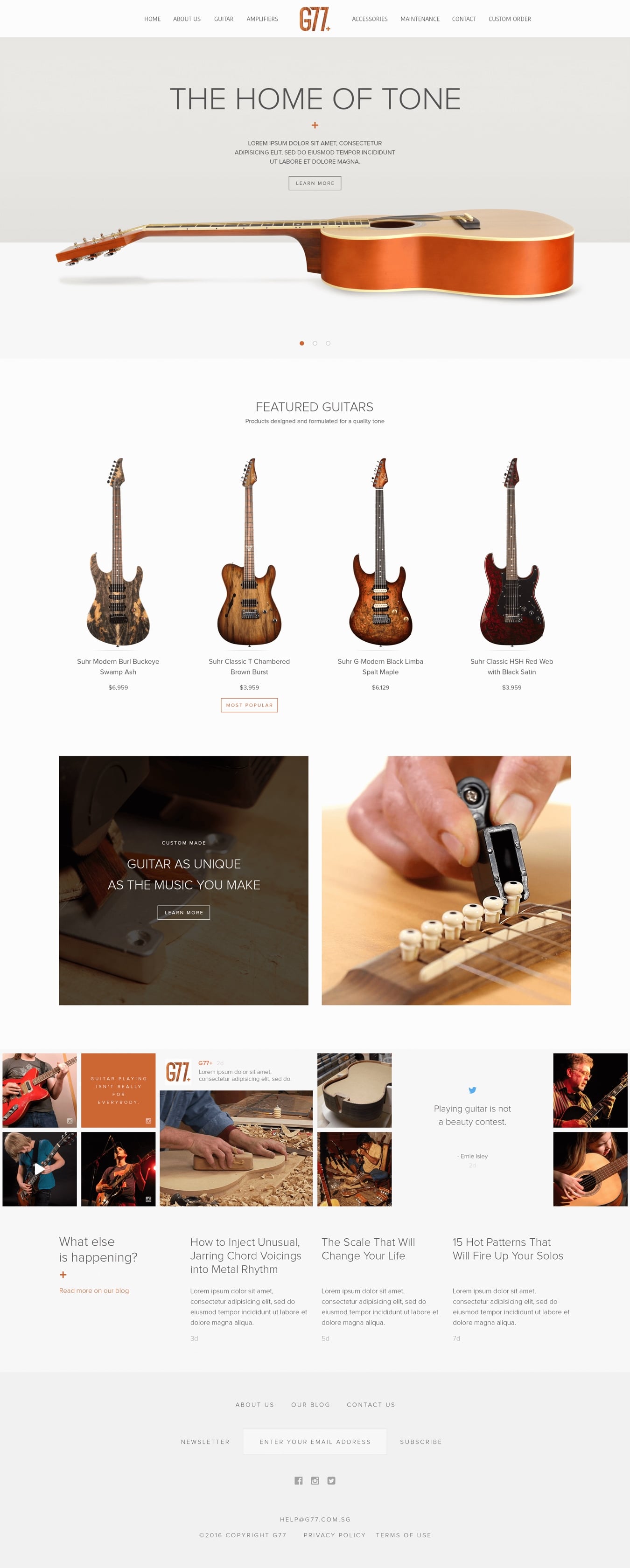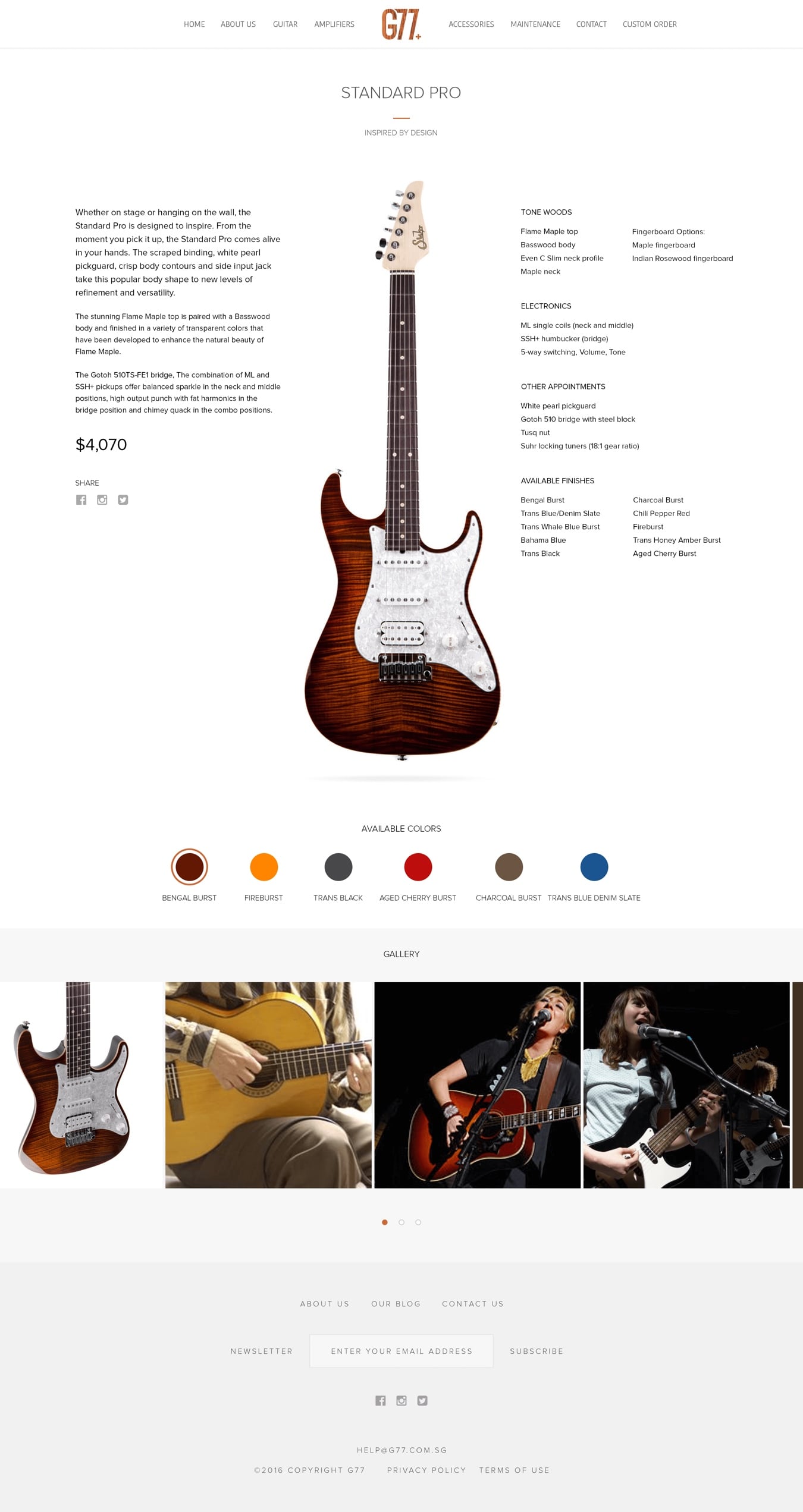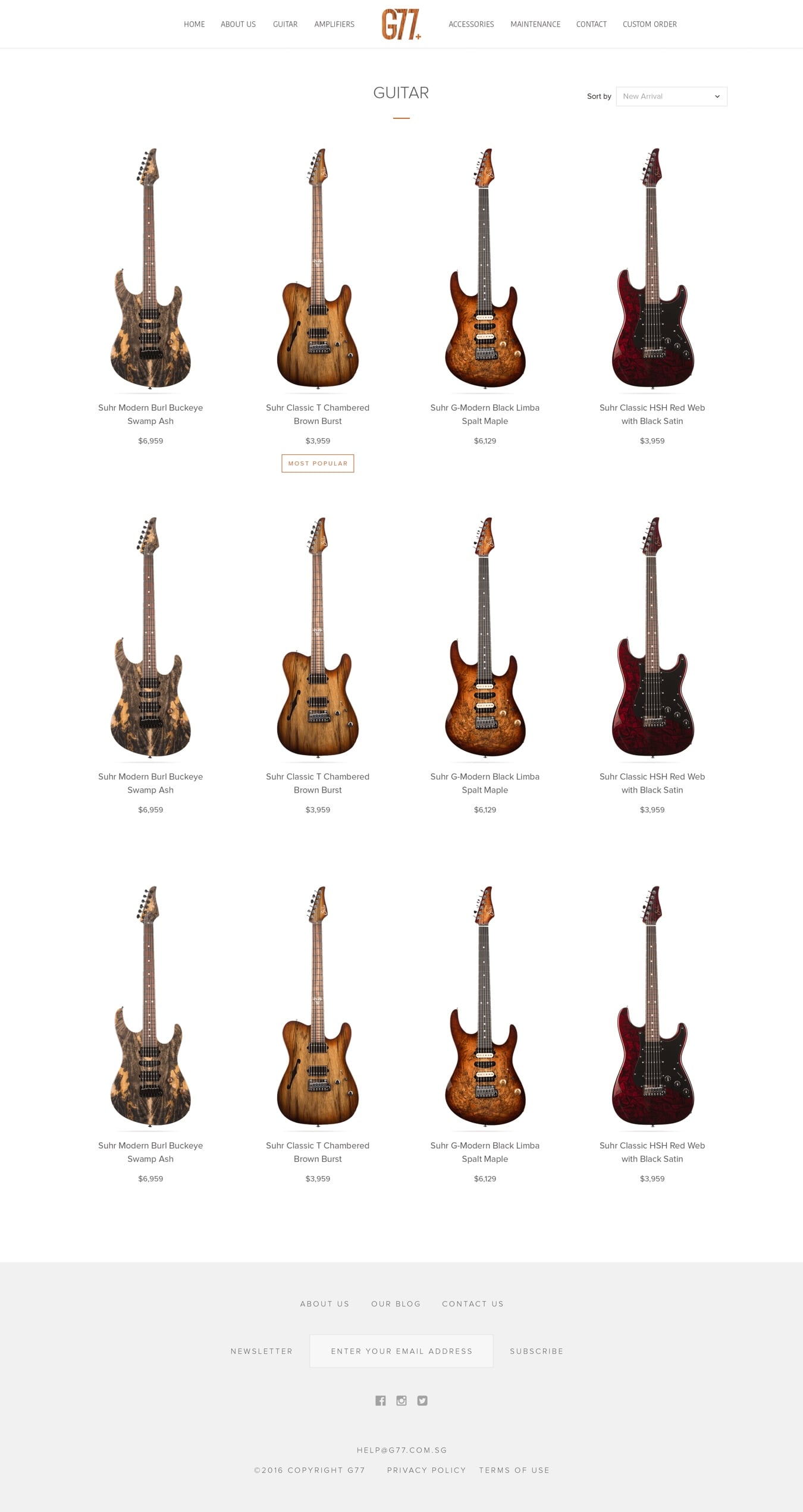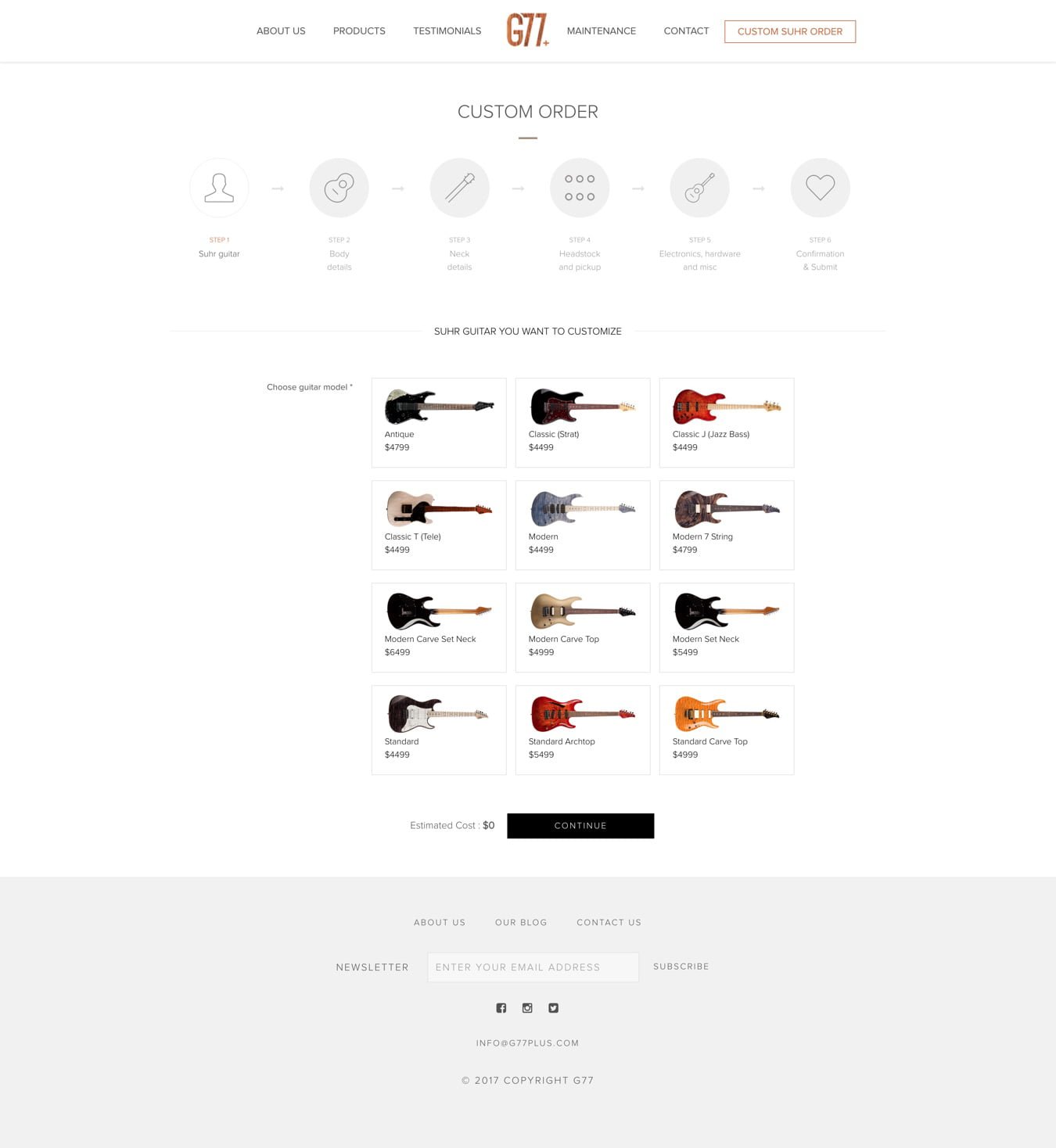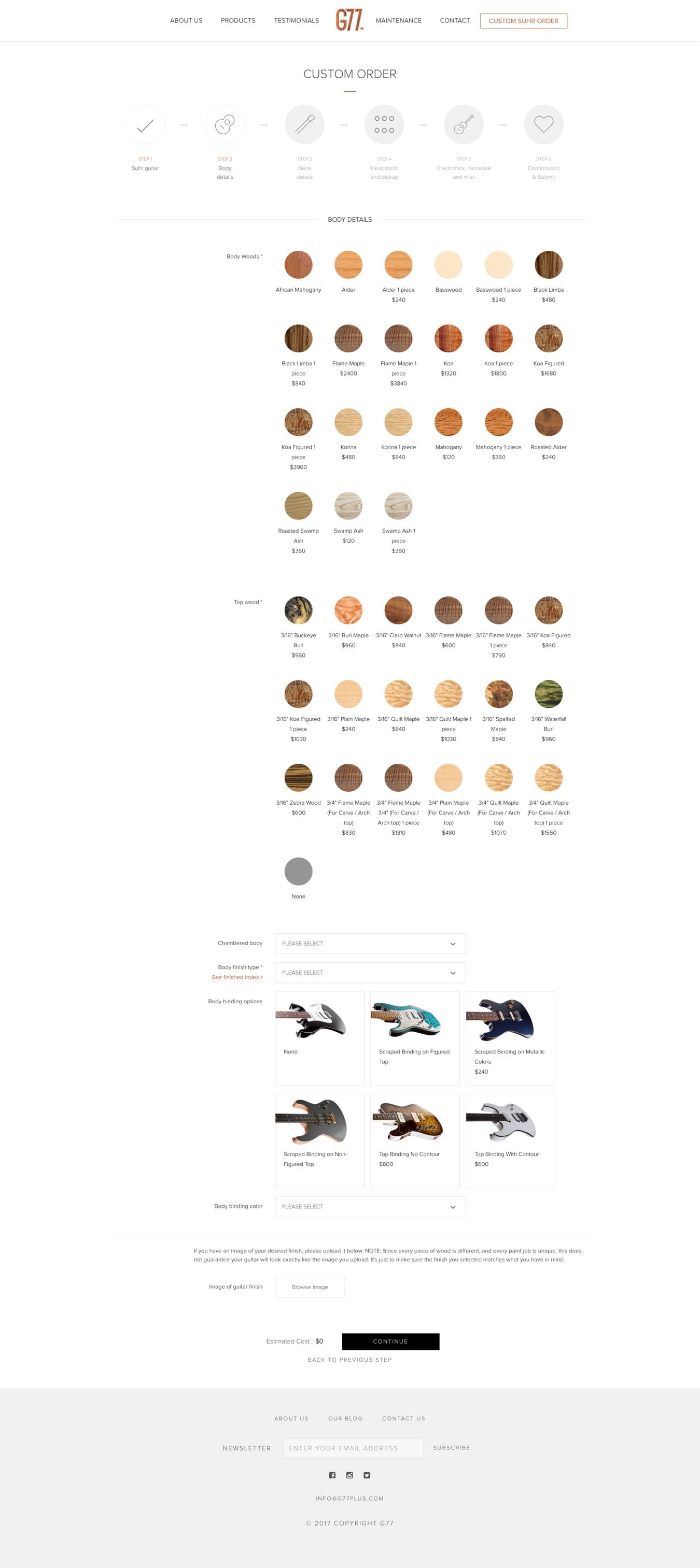 Our team delivered
We customised a form that allows customer to customise a guitar of their liking – from selecting the guitar model, body details, neck details, headstock, pickup to accompanying accessories.
This allows the customer to take his time to decide how his perfect guitar will look like, at his own convenience. It also eases and simplifies the communication with G77+ in providing the costing of the customised guitar.
We conceptualised the product page to showcase a story about each guitar as well the technical details that a refined guitarist would definitely wants to find out more. We added a blog section so G77+ can share inspiring stories or useful knowledge about guitar maintenance.