Forex Trading
UI Design, Dual Language, Wordpress CMS
Hover me
#e98100
As a leading Forex trading provider, FXMISO places their clients as their top priority. The client-centric culture and organisational focus drives them to create an improved environment for traders.
Serving an international market base, FXMISO sees the importance to stay relevant amidst strong competition. It seeks to have a more modernised website that caters to the needs of both English and Chinese speaking traders, as it makes up the majority of customer base.
At the same time, it wants to improve knowledge sharing with potential traders. Besides offering a reliable and secure trading platform, FXMISO wants to share valuable insights about the different instruments that traders can invest in, as well as the latest happenings around the world that may impact traders' decisions.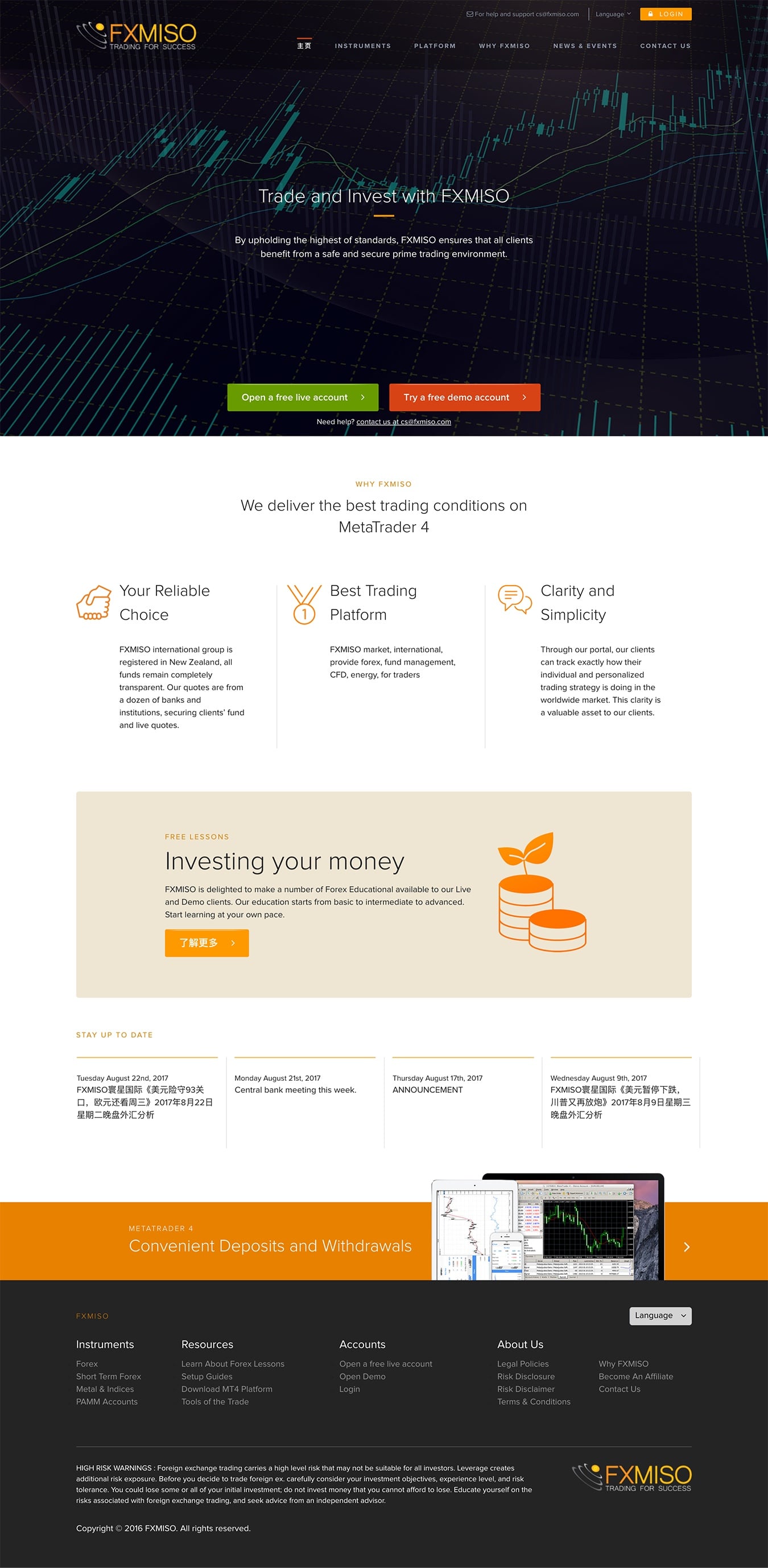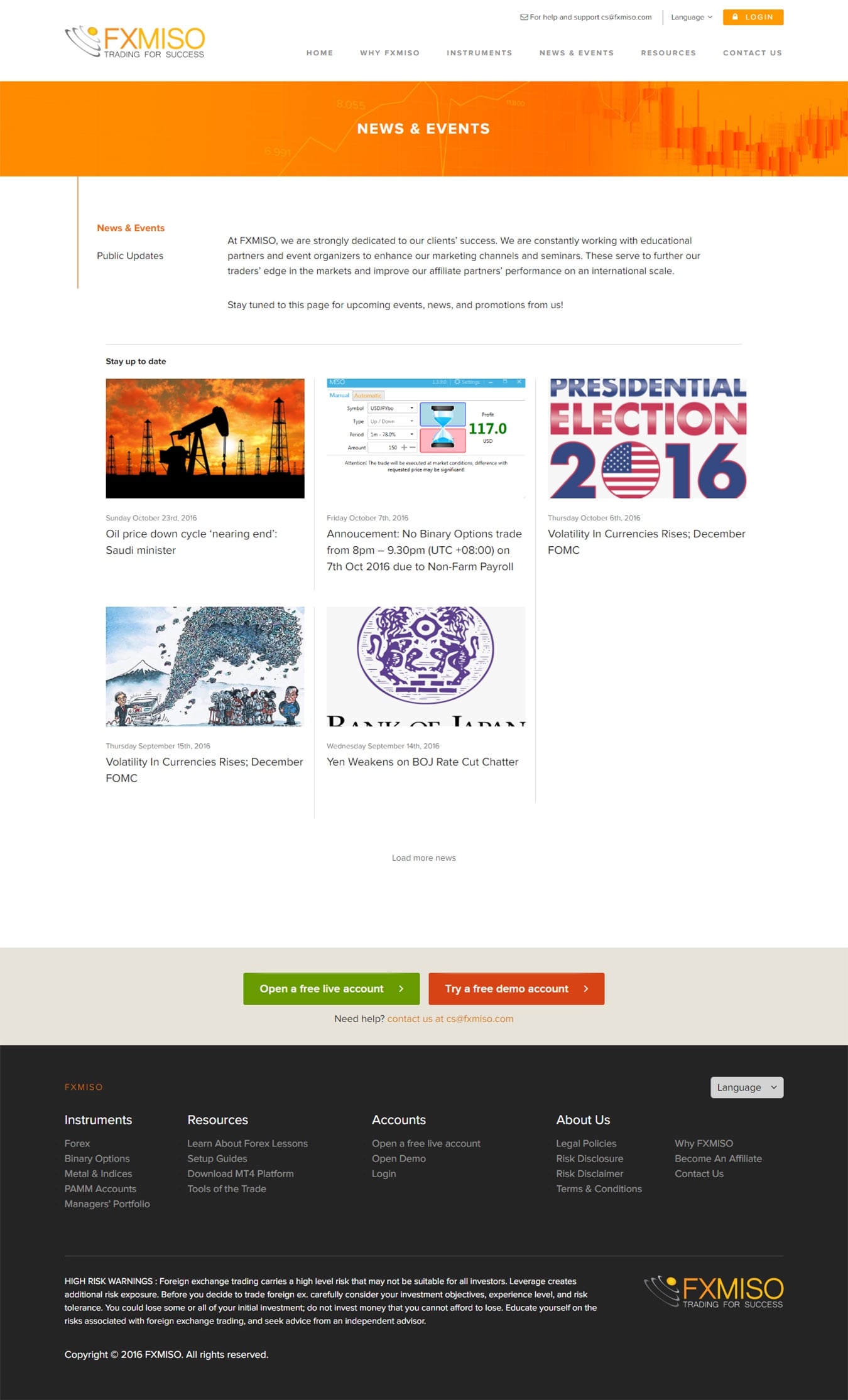 Our team delivered
As FXMISO serves an international market base, we create a modern looking site design that conveys credibility and relevance. At the same time, we explore the feasibility for the site to have dual-translation, so as cater to the needs of both English and Chinese speaking traders.
To established an image that FXMISO has long standing experience and deep knowledge about trading industry, we design additional pages for FMISO to share knowledge of different trading instruments that are especially helpful for beginners, as well as a blog section for traders to keep themselves updated on current news and events.