Ensuring Great User Experience
UI Design, Customized Web Portal & App on PHP
Hover me
#e95160
Delivering great UX online is a requirement for long-term business viability. A behaviour study found as many as 89% of users do their online research before making their purchase decision. According to another study, 40% of all motor or household insurance policies across many countries in Europe were purchased online, with this number is rising across the globe.
As more users are spending more time researching online before making a purchase decision, Ensure wants to make information about its policies easily accessible on a digital platform. This makes it easy for prospective customers to compare protection plans and subscribe to the suitable one.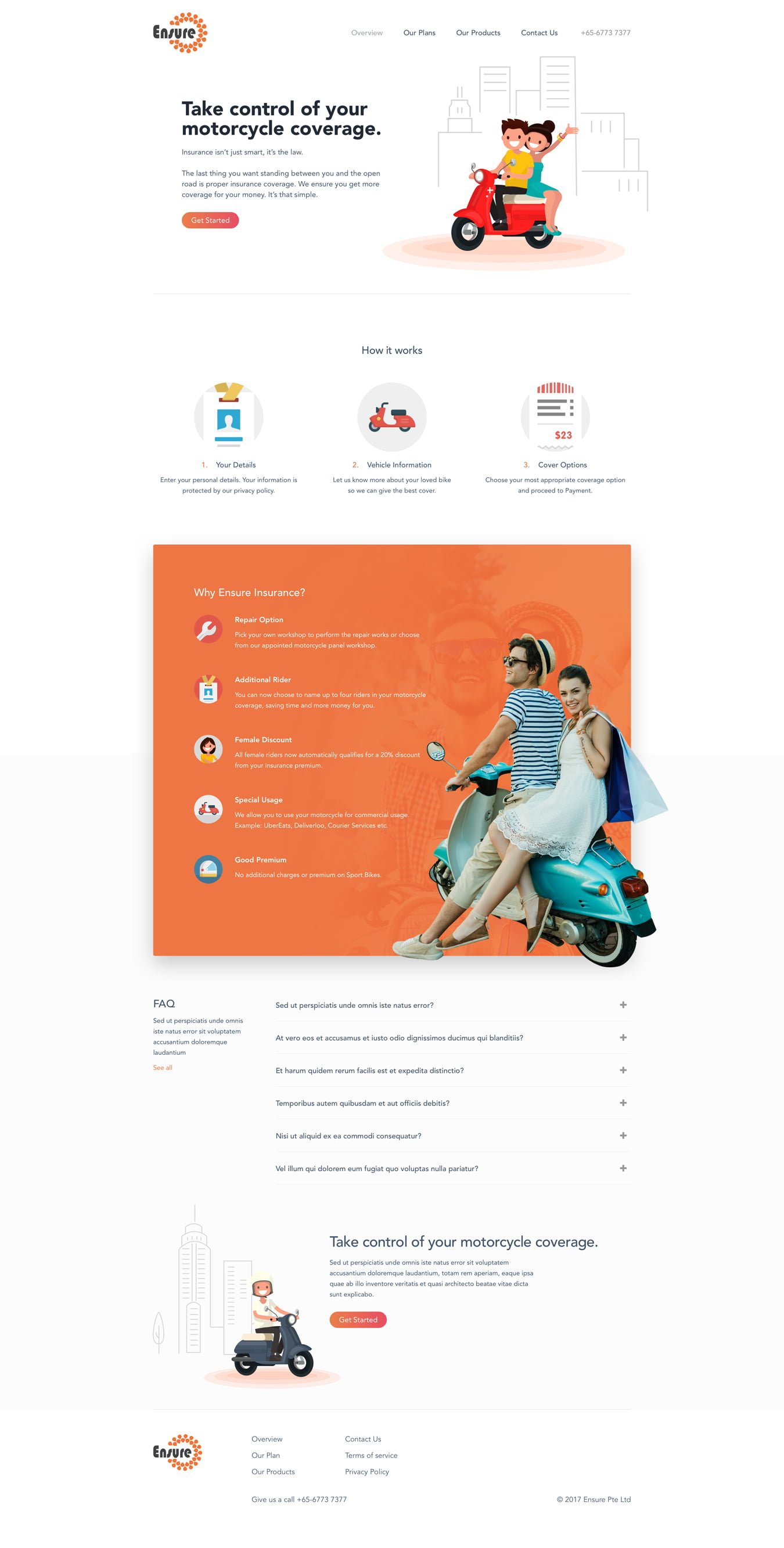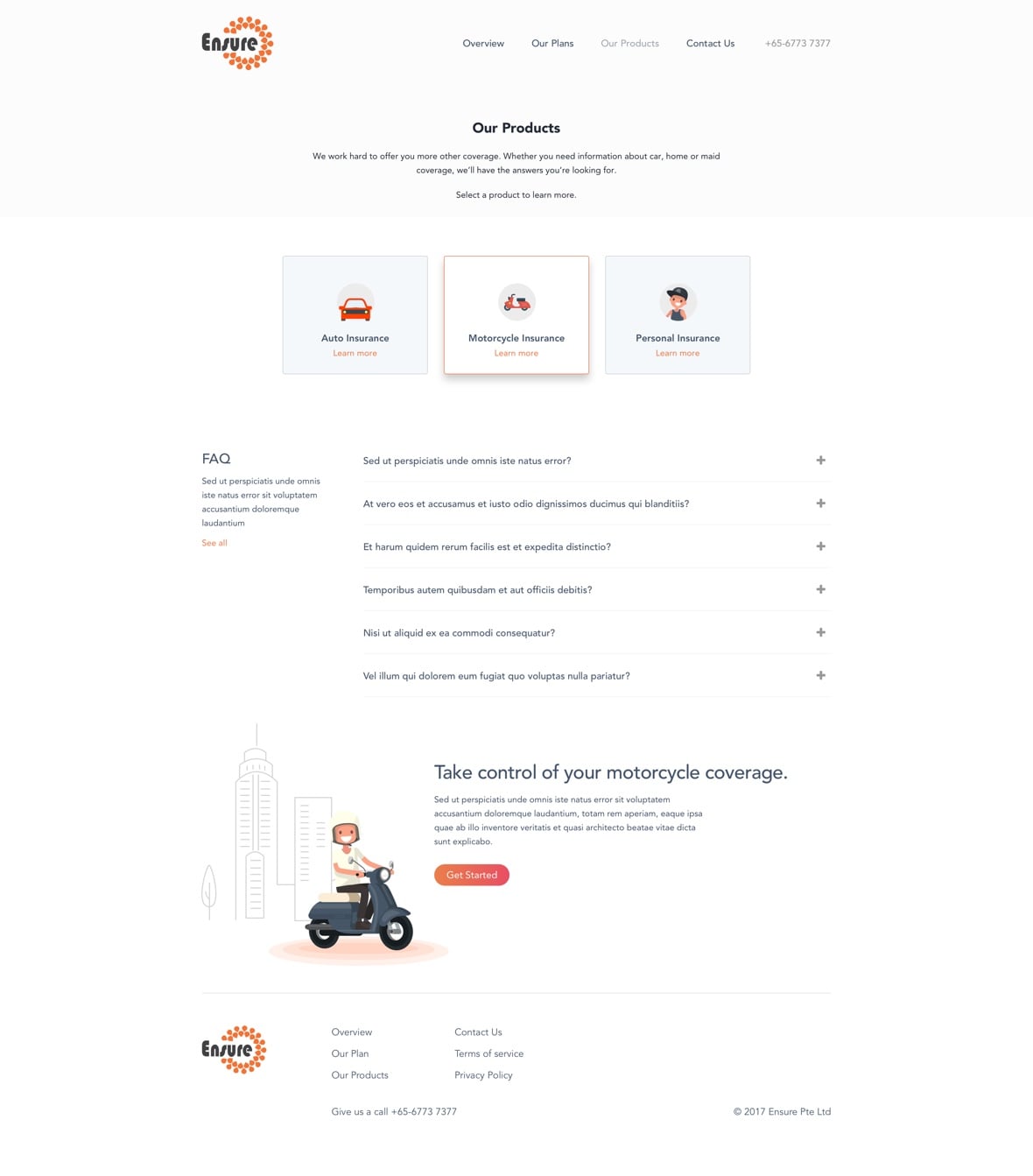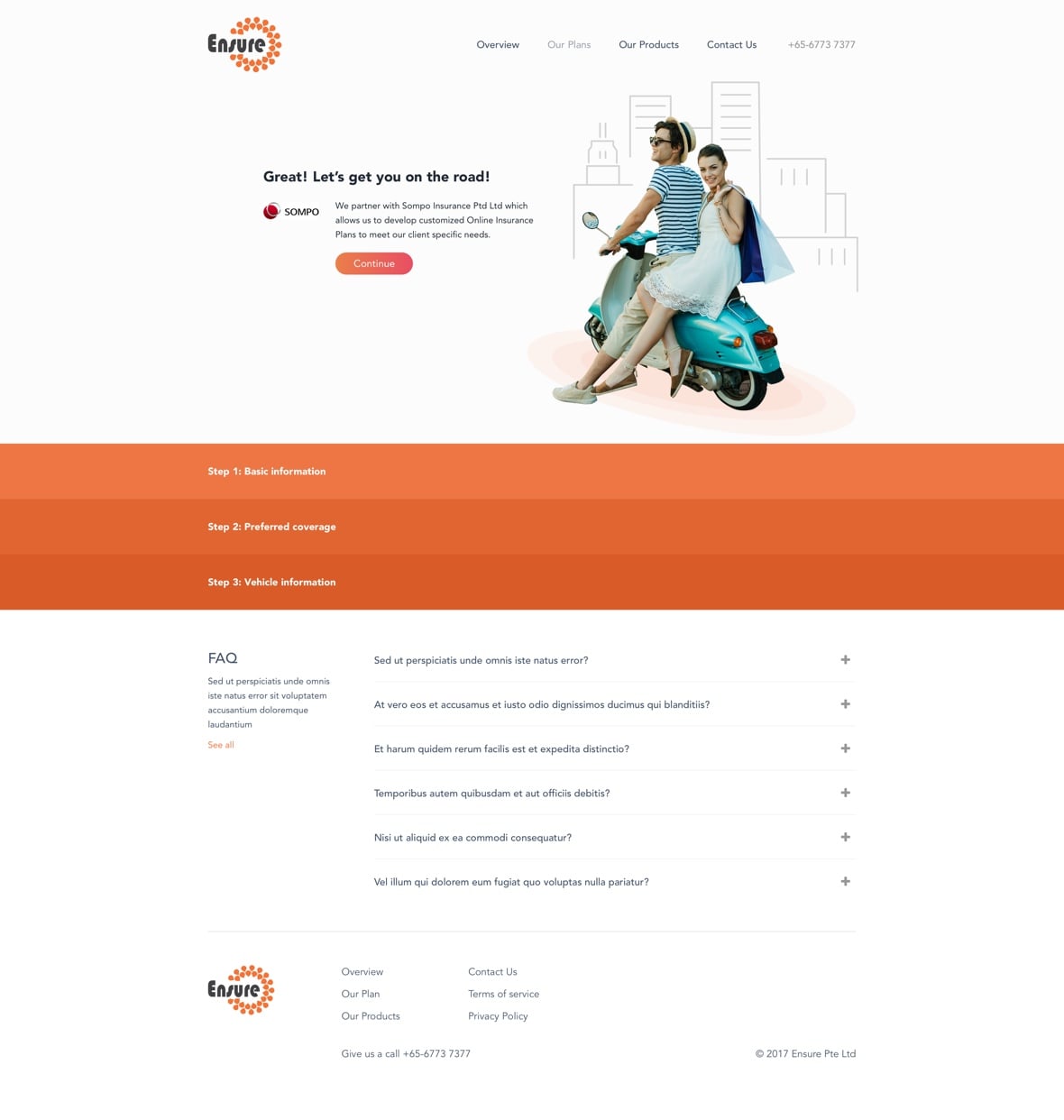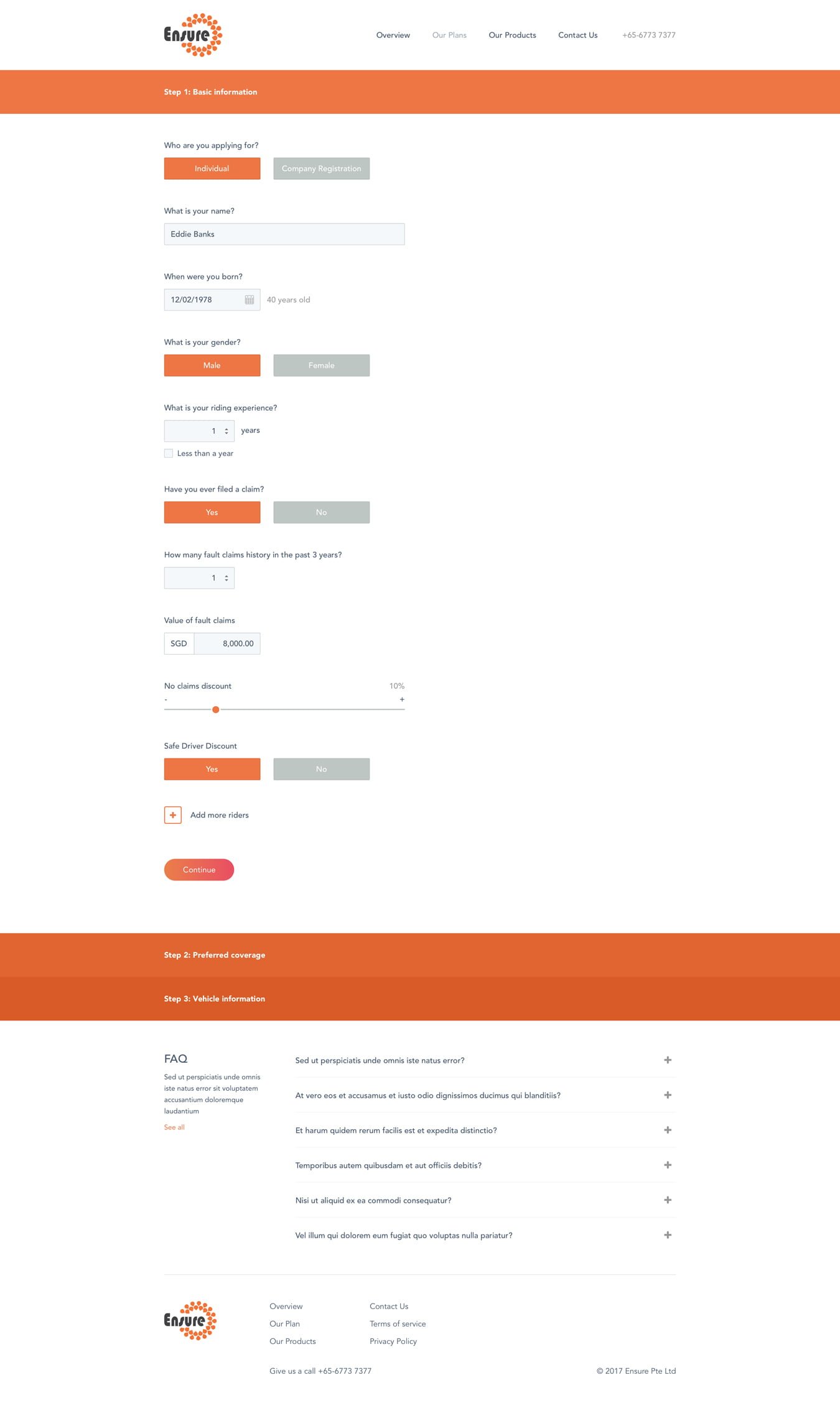 What We Deliver
The most important UX element of an insurance website is having great information architecture that allows users to navigate easily to find the information they need. We created a summary of how Ensure's coverage works and a step-by-step approach to guide users in making a more informed decision.
We re-designed the UI of the website with a clean and modern-looking interface. The use of simple language and illustrations help users to feel at ease while learning about Ensure's policies.
By addressing the concerns of prospective customers through their website, Ensure offers more transparency and assurance to the customer. Prospective customers have less hassle in getting the information they need. With an online portal, Ensure is also able reach out to more technological savvy consumers, and have less reliance on traditional face-to-face meetings.