A Luxurious & Convenient Living
UX & UI Design, Custom App, Ruby On Rails
Hover me
#0e0f1e
Traditionally, it is common for Condominiums to help residents manually manage facility bookings and payment through the management office. Residents get to know about the latest happenings in the community through Announcement Boards, that could be located at their block lobby or near the management office.
The Caribbean at Keppel Bay is a suite of luxury condominiums that offers gracious and quality living. With the trend of increasing mobile users, the management wishes to increase the standard of living for their residents with technology.
They wish to explore the feasibility of creating a dedicated website and mobile app, to provide residents 24/7 convenience and flexibility of making facility bookings. At the same time, the app can help the residents stay connected with the latest happenings in the community, as well as any handy information they might need.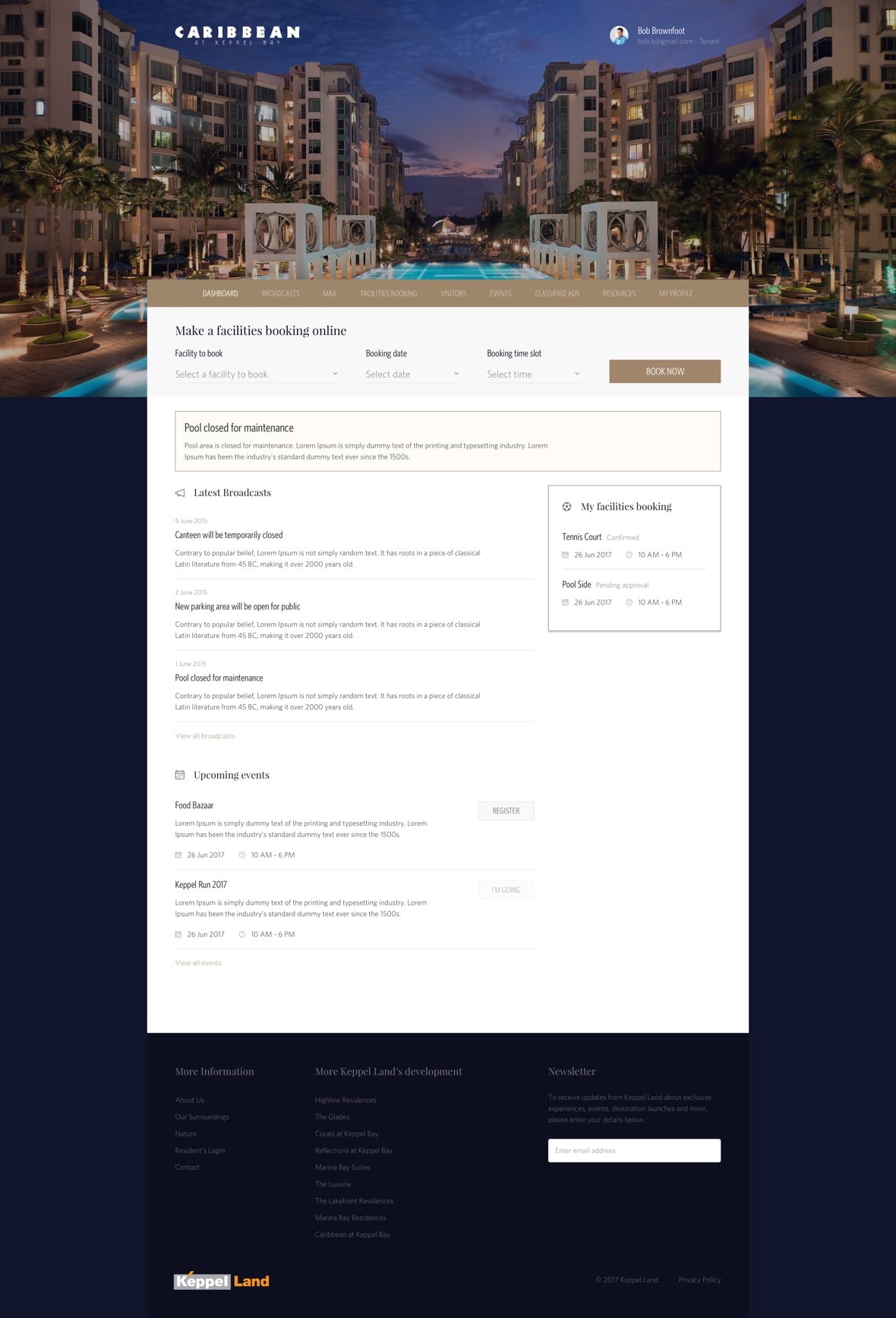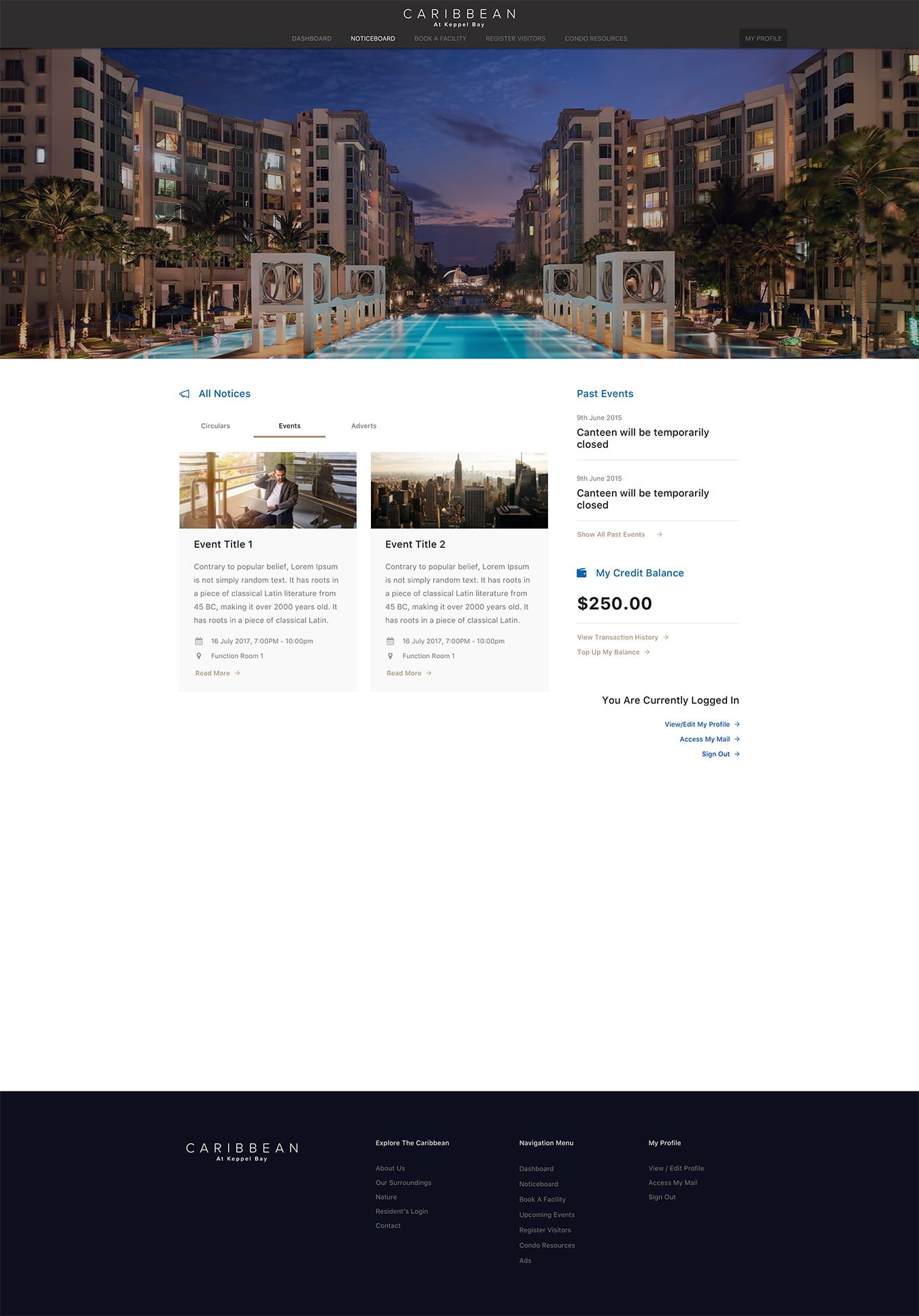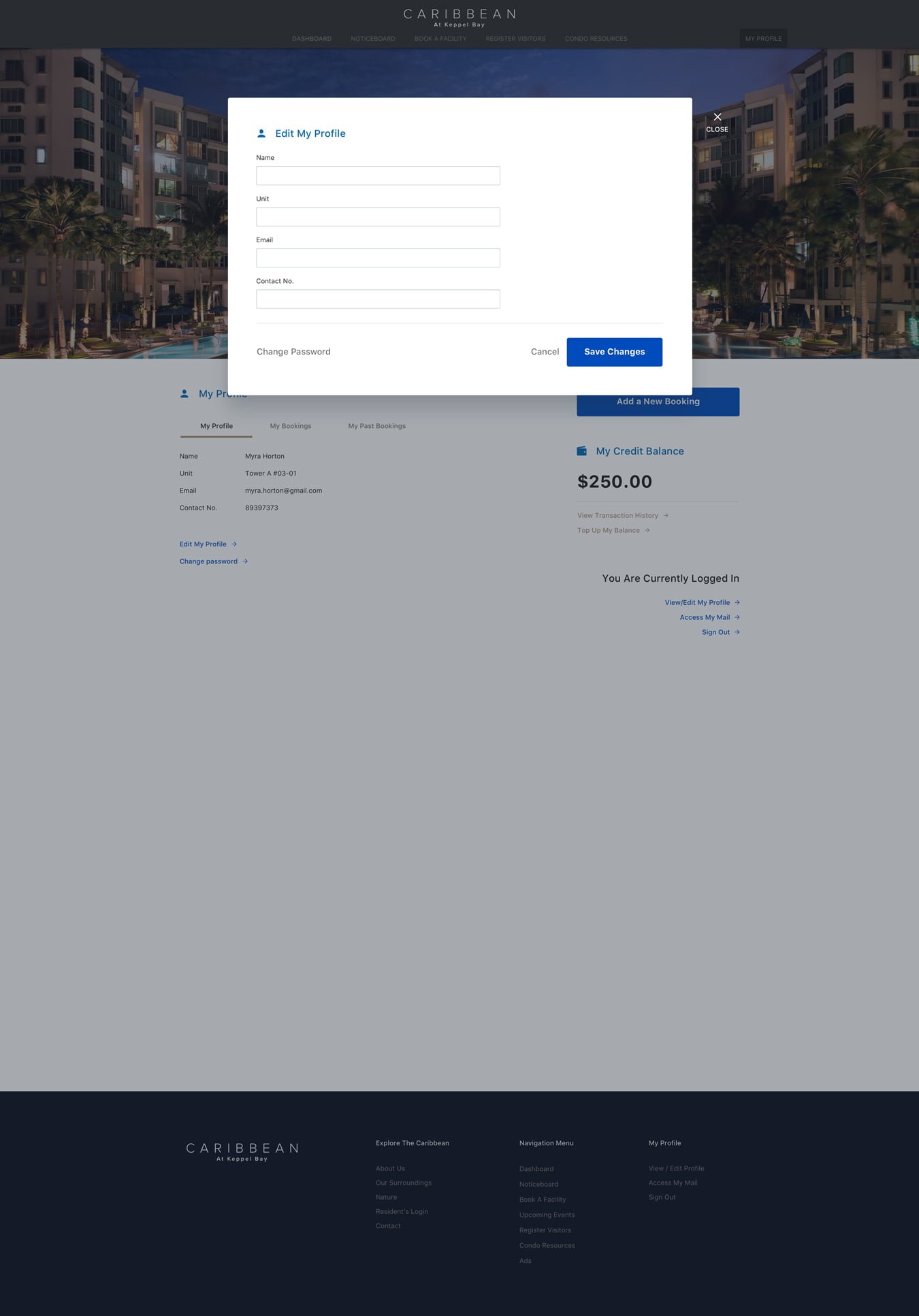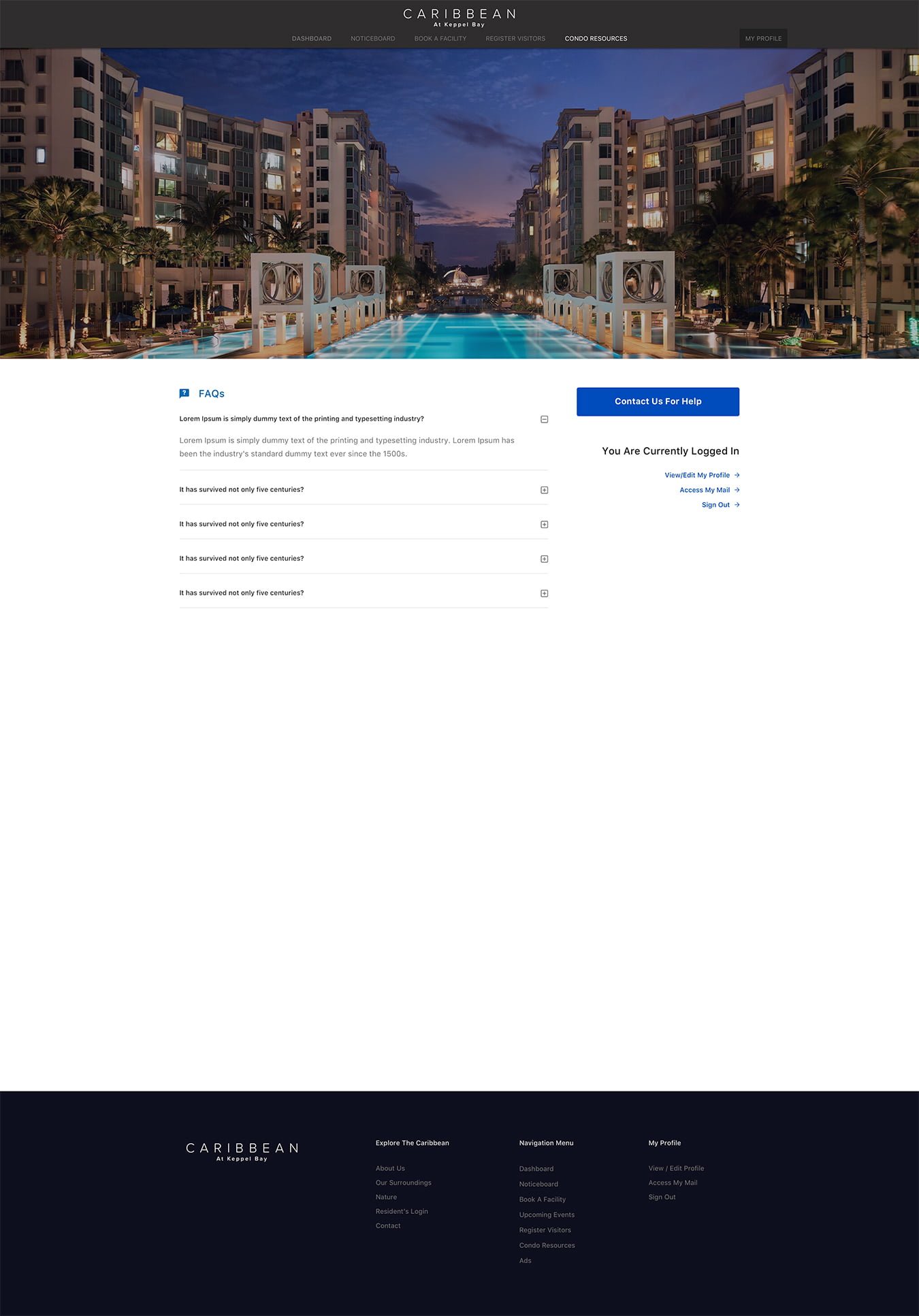 What We Deliver
When designing the website for Caribbean at Keppel Bay, we delve deep to understand about the brand, to truly reflect it as a premium brand in the industry.
We created an end-to-end solution that encompasses both frontend and backend workflow management, with a seamless administration and management system, to cater to the needs of all residents and units.
We rebuilt the backend from the ground up, to accommodate a more streamlined workflow. This allows the Condo Management to have a bird's-eye view of the condo happenings. By automating most of the day to day workflow, The Caribbean saves on manpower cost on a long-run, which allows them to better serve the residents' needs.