Inspired By Nature
UX Design, WooCommerce, Wordpress, Content
Hover me
#017253
Analiese is founded on the belief of Beauty Without Compromise: Great hair and skin can be achieved with a simplified yet effective regime. Every Analiese product is curated with utmost attention to deliver fast, effective, and permanent results without any side effects or skin irritation.
In a highly commercialised skincare industry, Analiese is a new brand with an amazing approach towards beauty. The founder wants to have an online presence to help more people realise their beauty goals and believe that being naturally beautiful is about having radiant, supple and beautiful skin every day – without the need for excessive skincare products or makeup.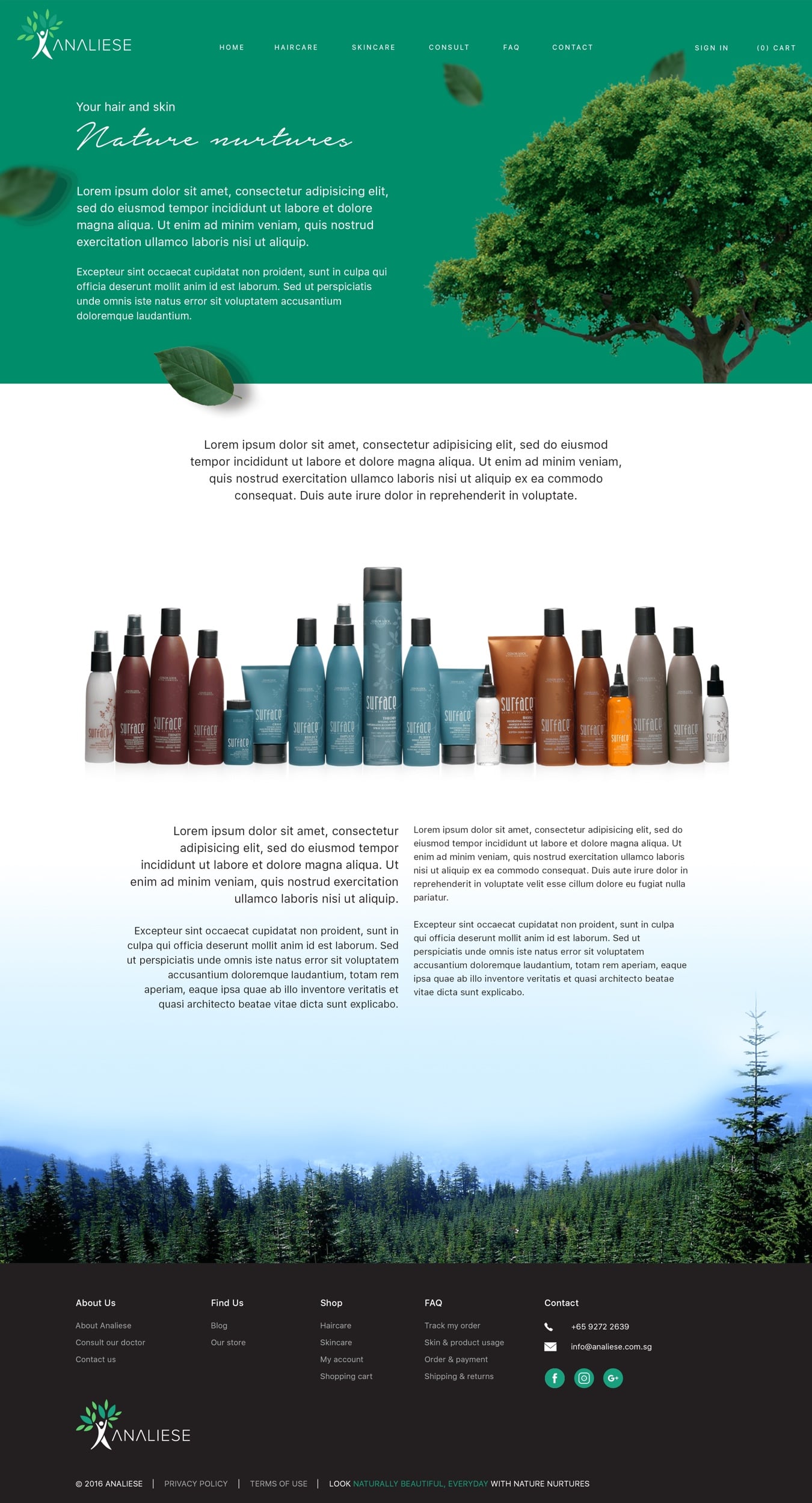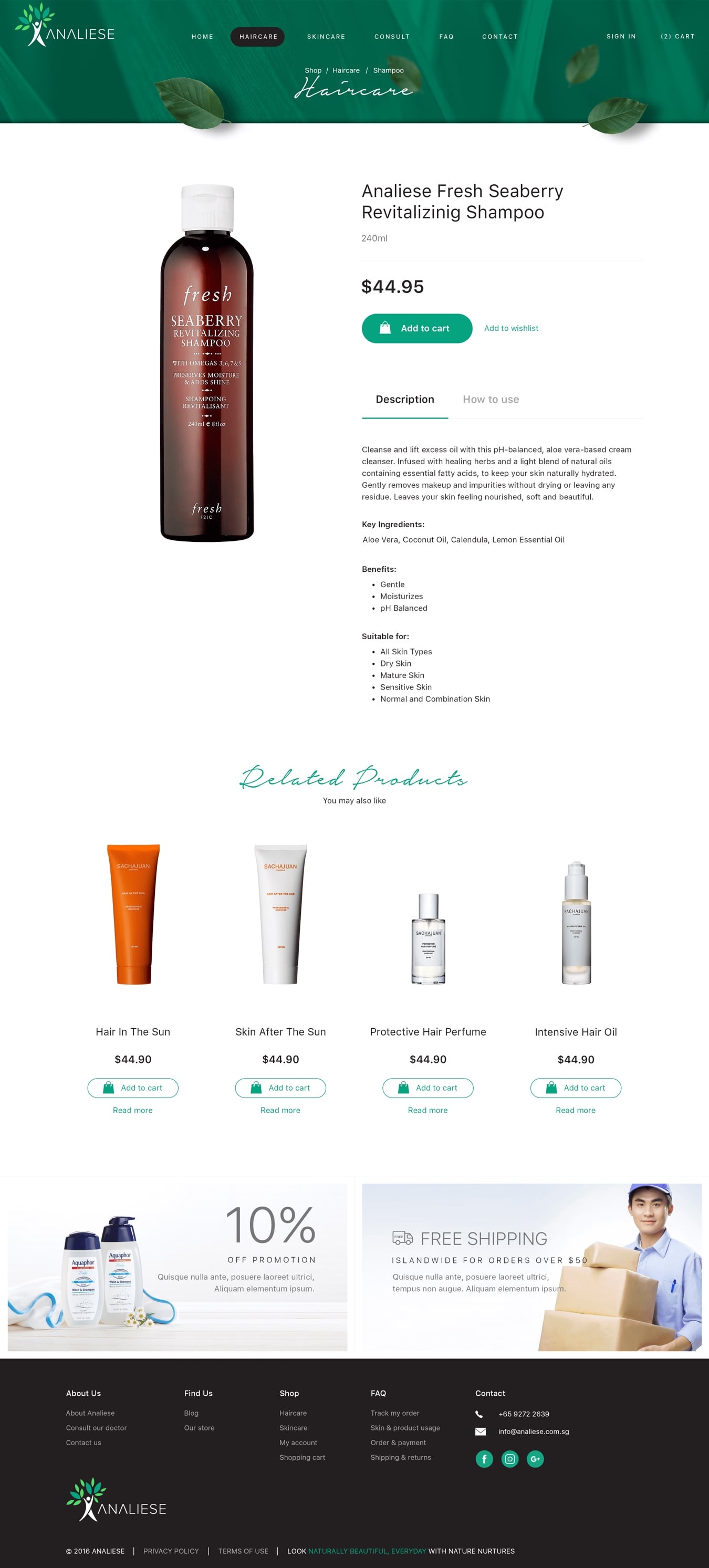 Our team delivered
Inspired by the Founder's approach towards beauty, we embrace simplicity and class when conceptualising the brand colors and web design. We added special effects such as floating leaves animation to further enhance the subtle sense of nature.
Every details count – from conveying the brand's vision through a beautiful and relatable story, to crafting a pleasant and enjoyable user experience when browsing the website.