Helping Couples Realize Their Dream Wedding
Digital Strategy, Web Design, Search Engine Optimization
Hover me
#99673a
Dream Wedding understands that dilemmas are aplenty in the world of wedding preparation and it is their greatest desire to help soon-to-be-wed-couples breeze through the process.
To further improve its customer experience online, Dream Wedding wish to revamp its website design. We explore how we can better engage couples by providing transparent information on its packages and showcasing that Dream Wedding can meet the unique needs of every couple who visit their boutique.
Through extensive research, we created a modern design that can effectively communicate the values Dream Wedding provides to their customers.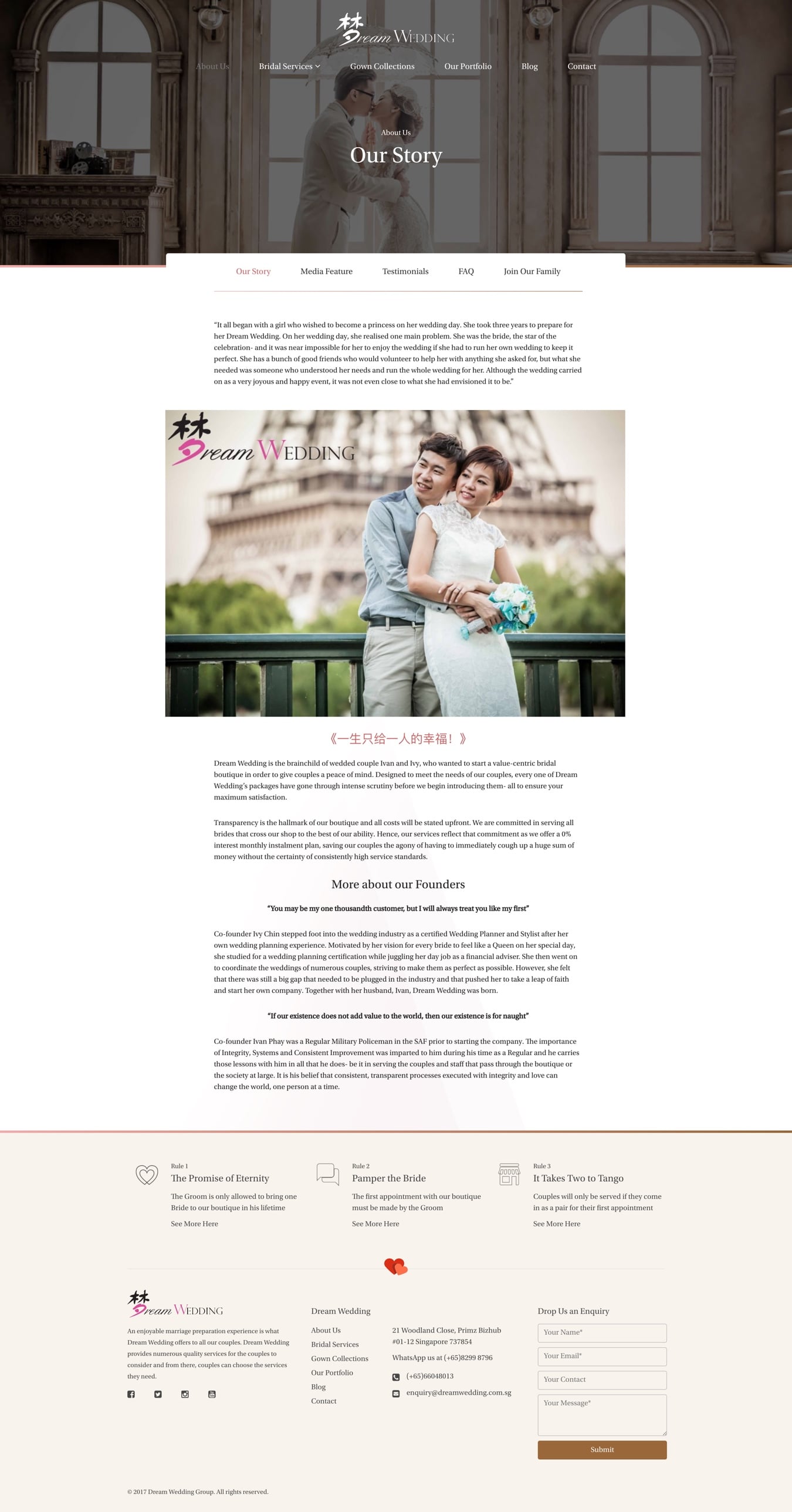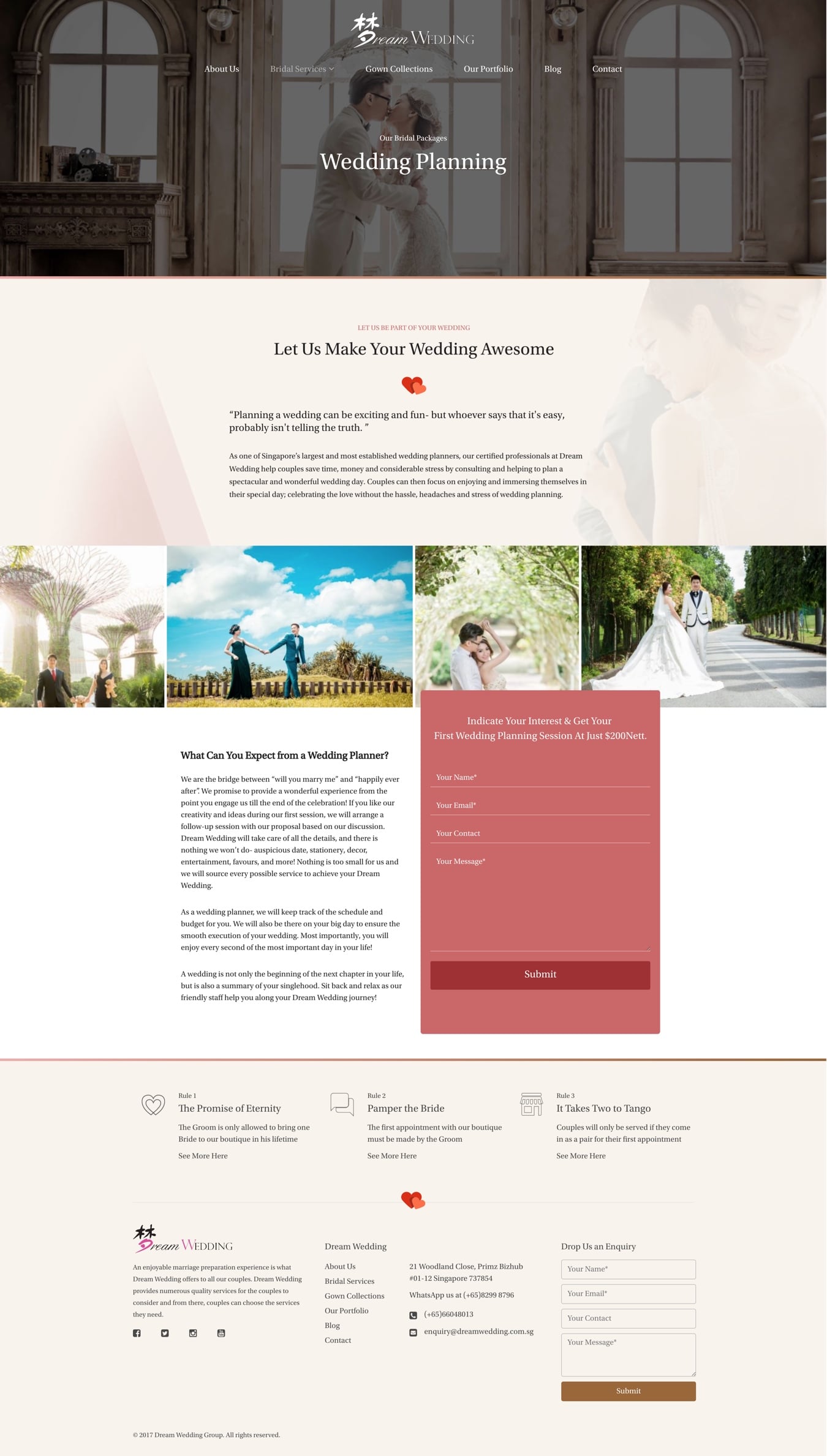 What We Deliver
The portfolio is the most important section of a photography service. We spun a story around each wedding and presented the photos in an easy-to-navigate page for both mobile and desktop view.
We created a blog and published wedding tips and tricks as a way of providing additional values to the customers. The blog also serves to reinforce Dream Wedding's position as a leader in the wedding planner industry.
For the convenience of customers, we implemented a real-time chat feature. From there, customers can easily make inquiries and find a suitable time for booking an appointment to further discuss their wedding needs.