Leading Optical Retail Chain
Design, Content, Wordpress
Hover me
#263d96
As a leading optical retail chain in Singapore, Capitol Optical prides on offering top-notch eye care solutions. It continuously invest in the latest innovative eyecare technology, knowledge and skills to improve their customer experience.
As more people are going online to browse, Capitol Optical wants to improve its website design to better communicate the brand experience and makes it more relatable to the growing group of younger and tech-savvy audience. It wants to improve the user experience online with the better readability and ease of navigation especially on locating its stores.
At the same time, it wants to simplify the backend content management system to ensure timely updates can be made to inform customers.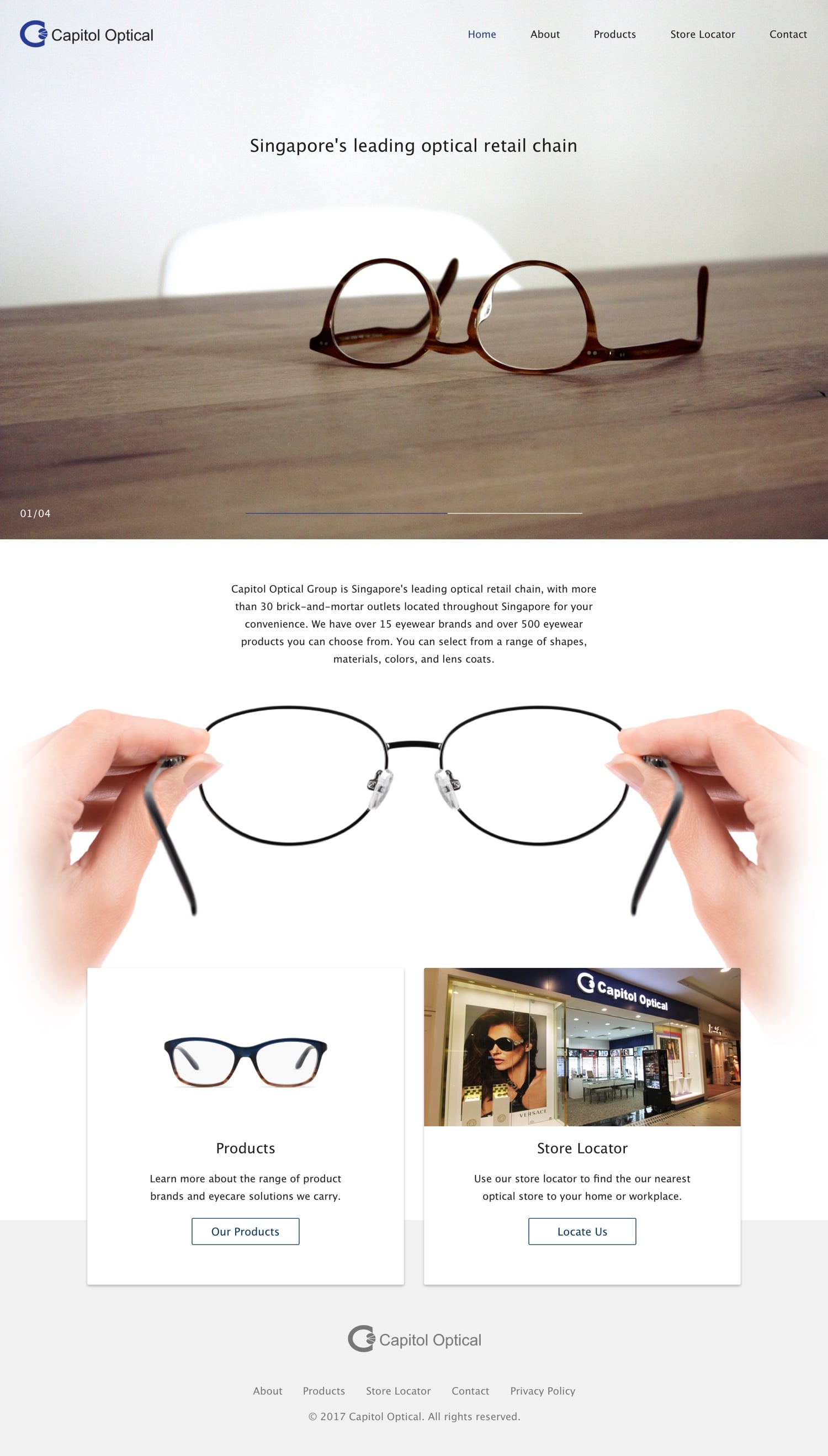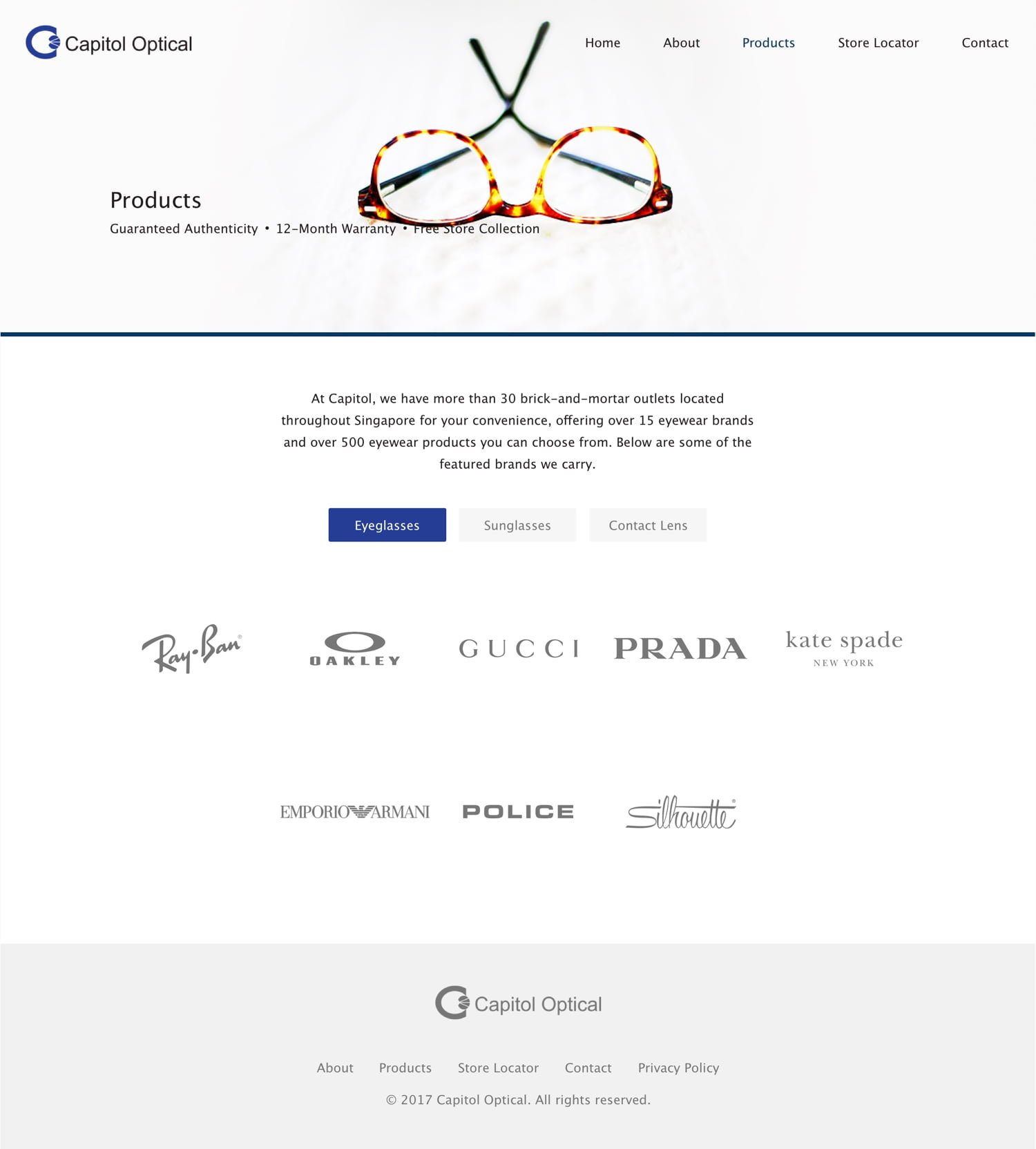 Our team delivered
As a leading optical retail chain, we want to bring out a modern, chic, yet established feel to the site, to attract the younger and technological savvy audience that are exposed to design trends in today's era.
We design the homepage that allows a full width banner, so when customers land on the page, they can get to see what are the key highlights of the month e.g. instore promotions, new product launch etc.
The new site is built on WordPress backend with user-friendly navigation and functionalities. This allows our Client to easily manage the site content and images and ensure timely updates.